Arsenal's Hector Bellerin dismissed as "hipster" by presenter at Canadian F1 Grand Prix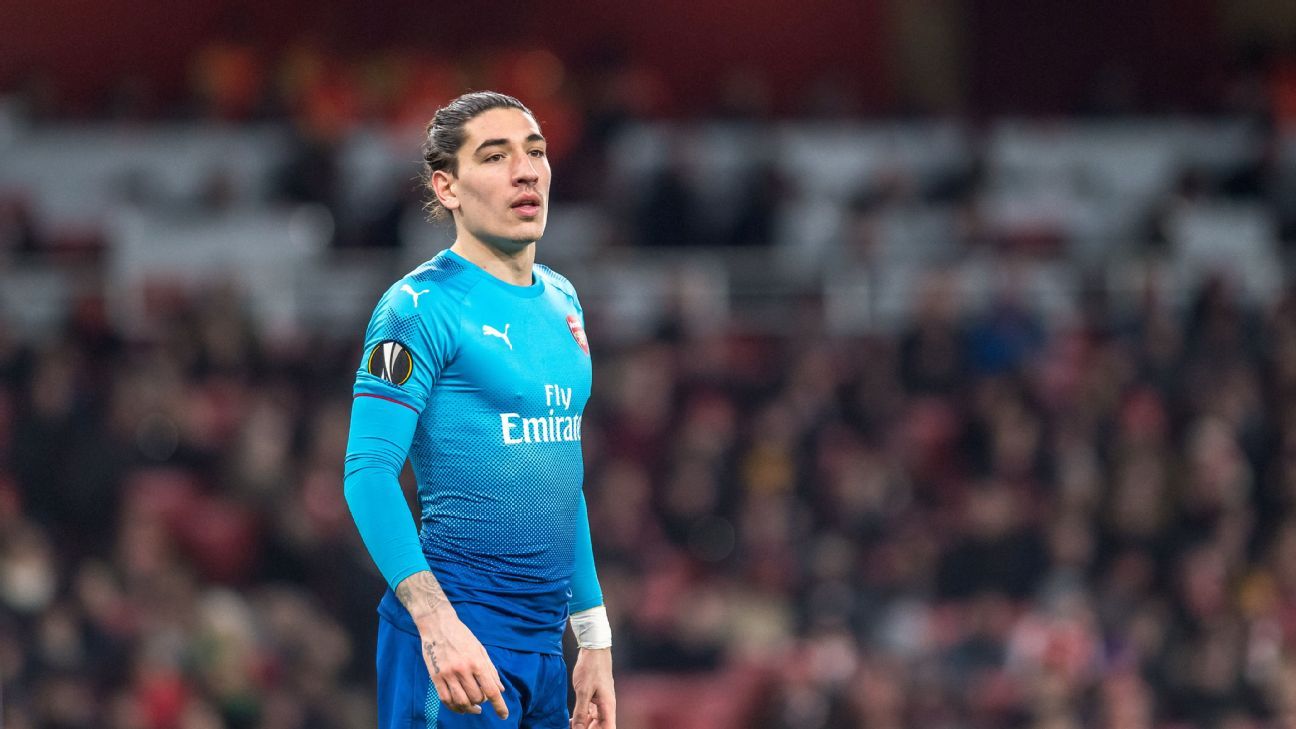 Arsenal star Hector Bellerin didn't exactly get the VIP treatment from Sky Sports presenters when he visited the Formula One paddock ahead of Sunday's Canadian Grand Prix.
The fashion-conscious right-back was first dismissed as a "hipster" by pit-lane reporter Ted Kravitz and then had a conversation with model Winnie Harlow — who had her own issues when she later waved the chequered flag too early — interrupted by presenter Martin Brundle, who also seemed unaware of who Bellerin was.
Sky's camera man seemed to recognise Bellerin as he zoomed in on the Spaniard hanging out by the Mercedes motor home before the race, but Kravitz clearly isn't an Arsenal fan judging by his reaction.
"Right, shall we talk about Mercedes," Kravitz began before getting distracted by Bellerin's looks. "And hipsters around here with shaved hair and shorts and cool rose-coloured glasses. He looks quite cool that guy in the singlet, doesn't he? Right, sorry, I got distracted by the hipsters."
Ted Kravitz failing to recognise "Hipster" Hector Bellerin in the Mercedes VIP section at Canadian GP.
Hector sheepishly tries to moves out of shot 😂😂#afc pic.twitter.com/9rUnCFCCBS

— Gilles (@GrimandiTweets) June 10, 2018
Things didn't get much better for the Spaniard when Brundle was doing his customary walk down the pit-lane to interview drivers, team officials and other interesting people. Brundle spotted Bellerin engaged in a conversation with Harlow — a friend of Lewis Hamilton — but seemed to have little interest in the footballer.
Martin Brundle blanks Hector Bellerin on F1 grid walk 😂 #CanadianGP #COYG #GoonerFamily #Arsenal pic.twitter.com/nfag67IBFn

— Bernard (@GoonerN5) June 10, 2018
"Do you mind if I cut in talking to this beautiful lady, would you be terribly offended?" Brundle asked the Arsenal player, without any hint of recognising who he was talking to. Bellerin kindly backed away to let Brundle do his thing.
F1 races have long been a popular destination for sports and movie stars on their days off, and Bellerin is currently enjoying a vacation after being left out of Spain's World Cup squad. And judging by his own Twitter account, he still seemed to enjoy the visit.
Mattias is ESPN FC's Arsenal correspondent. Follow him on Twitter: @MattiasKaren.