Beyond goals, Ighalo can teach Manchester United how to deal with adversity, and a dash of humility too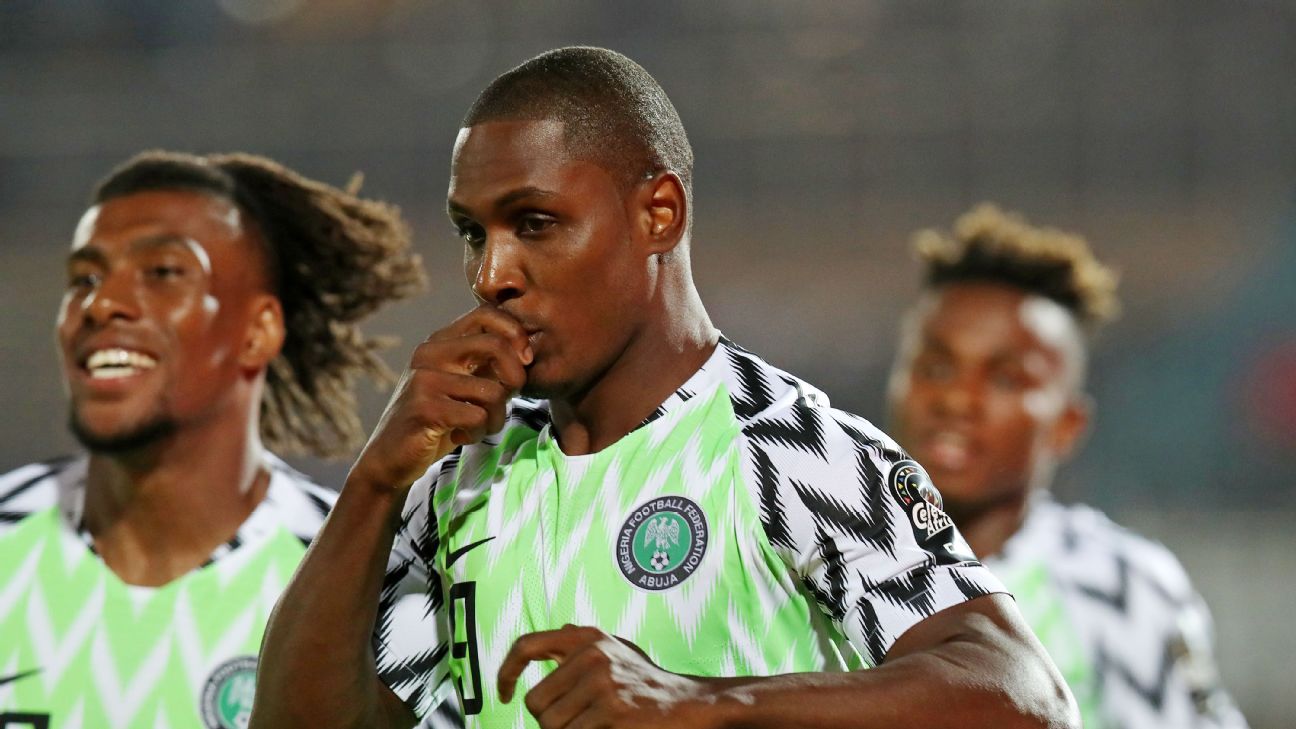 Manchester United and their fans think they know about adversity after the events of the post Sir Alex Ferguson years.
Their latest deadline day signing has a whole lot to teach them in that department.
Beyond the goals he will (hopefully) score for them on the pitch, there is a heck of a lot more the Nigerian can bring to smooth out the fraying edges of a dressing room still negotiating their way around uncharacteristically troubled times.
For United, this current season has been even more frustrating than most, because just when it seemed that the club, under the guidance of a former player, and one steeped in club DNA were on the mend, they would fall right back into the funk.
What they can and should learn from their latest acquisition, is how to look failure in the eye and treat that impostor with the same disdain as fickle, fairweathered friends, who only pitch up when that other impostor — success — comes visiting.
Millions of Nigerians flocked to social networks to celebrate this recent step up the ladder by Ighalo. But it is the same Nigerians who made a habit of eviscerating the forward during his time as an international.
And it is not so long ago, either.
When Nigeria limped out of the 2018 FIFA World via a gut-twisting late goal loss to Argentina, Ighalo was singled out as the villain of the piece by the majority of Super Eagles fans. He endured vitriolic abuse on social media from trolls who not only did not stop at him but abused his wife and called his children names, even going so far as making death threats against the player and his family.
Ighalo told ESPN at the time that he was deeply hurt by those over-the-top reactions. To his credit, that was when his equanimity shone through, and he simply disabled comments on his Instagram feed.
A deeply religious man, the forward turned to the one place he always goes in times of distress: his faith
"God is always faithful," he told ESPN at the height of his troubles. "When you believe in Him and you trust Him, everything all work out."
Nigeria coach Gernot Rohr also believed in the forward and Ighalo – despite pressure to quit from his family, returned to not only help Nigeria qualify for the 2019 Africa Cup of Nations, but did so as series top-scorer. He was serenaded by grateful adoring fans as he was subbed off in one of the games.
The rejected stone had come back to become the cornerstone. Ighalo then went on to claim top scorer's honour again at the tournament proper as the Super Eagles won bronze before announcing his retirement, going out on a high.
Beyond the goals, Ighalo mentored Victor Osimhen, the man who would come to replace him as the Eagles leading striker, taking him under his wing and showing him the ropes. When Osimhen got impatient about not being felled at Afcon, Ighalo was their to advice patience.
And when he needed encouragement, the elder statesman was also there to offer words of advice.
"I always told him that he has everything it takes to lead this attack, but it all depends on him," Ighalo told ESPN after the game against Lesotho.
"I told him he has to keep working hard, stay humble and always be ready to learn, and above all not to get carried away with success or hype but just to keep improving."
His presence in the dressing room also proved decisive in rallying the troops when they suffered a group phase setback with a loss against Madagascar, which pitted them against old foes Cameroon.
After that game, most of the squad had high praise for Ighalo's leadership in keeping them calm and focused both prior to and during the game, when they surrendered the lead to go behind.
But that was was not the first piece of adversity he had to fight through.
Despite what looked a promising youth career, he ended up a late bloomer, not making his international debut until he was 26, a full six years after he represented Nigeria at the under-20 World Cup in Egypt.
Part of the reason was that that tournament was a disaster for Nigeria, despite a group of players that included Lukman Haruna, Sone Aluko, Gbolahan Salami and Obiora Nwankwo. Captan Ighalo and midfielder Haruna, whose ill-advised attempt to dribble cost Nigeria possession leading to the game-winning counterattack, were the scapegoats for the defeat.
Ighalo ended up taking the long route to full international.
Late bloomer or not, that patience was eventually richly rewarded, with 16 goals in 35 International appearances, for a goal nearly every other game. He also proved to be a clinical dispatcher of penalty kicks, something United are desperately in need of at the moment. Not to mention an imposing presence in the box, deceptively nimble feet and the calm, cold-blooded penalty box efficiency borne of hard knock experience.
Off the field, Ighalo, who lost his father as a young boy, also had to deal with a family tragedy, when he lost his sister last year. Again, like every time he has had to look adversity in the face, the forward turned to his faith to deal with a life-changing circumstance.
And through all of that, he has stayed humble, always the first player available for media appearances and always keeping a smile on his face.
Back home in Nigeria, he has always supported the underprivileged and is one of a few players deeply invested in charity work, regularly sending money home to take care of widows and others.
In 2017, the forward opened an orphanage where children would be cared for and educated in both sports and academics until they turned 18.
"Life was tough growing up in Ajegunle and I vowed that if I eventually had a breakthrough, I'll give back to the society that made me, hence, the Ighalo Orphanage Foundation," the forward says on the website of the orphanage.
Ighalo may not have been the striker United wanted, but he is the one they got in the end they are getting a well-rounded individual for the next six months who will bring more than just the goals that are in short supply at Old Trafford.
His acquisition by United is a brilliant out-of-the-box thinking to address an obvious lack of proper planning.