Frankfurt strip ex-president of honorary role due to Nazi links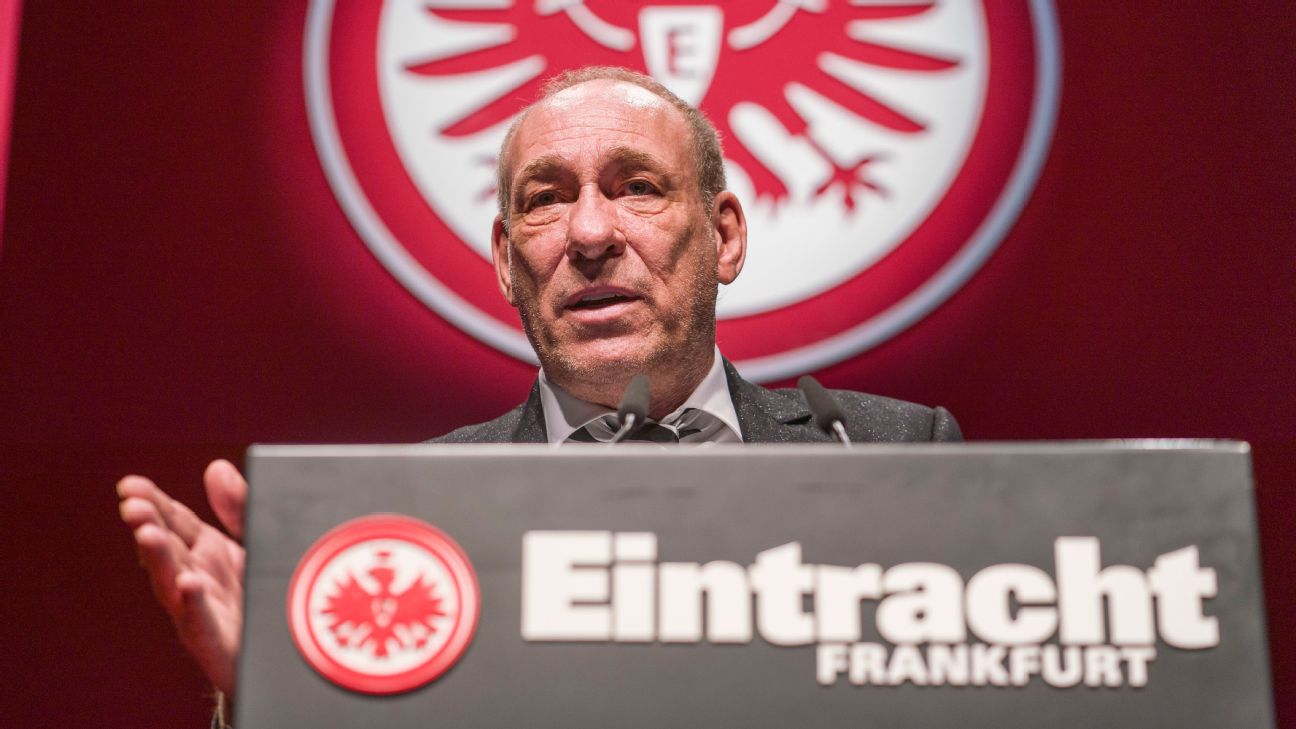 Eintracht Frankfurt have posthumously stripped Rudolf Gramlich of his honorary presidency following an investigation into his Nazi past.
Gramlich's presidency ran from 1955 through to 1970 and he oversaw the club's sole German championship in 1959. However, an independent investigation found him to have links with the SS before arriving at the club.
The decision, taken by the honorary council, the executive and chair was greeted by applause from the 600 members attending the member's meeting.
"No matter what an honorary president achieved on the sporting side, he must also be an ethical and moral role model," Frankfurt's present-day president Peter Fischer told the club's general assembly on Sunday.
Frankfurt had tasked the independent Fritz-Bauer-Institut with taking a closer look at the past of all the club's presidents during the Nazi regime between 1933 through to 1945.
Gramlich had been a player for Frankfurt from 1929 through to 1944 and the club's chairman from 1939 through to 1942 — combining the two roles in from 1942 to 1944. He also was a Germany international in the 1930s and captained the team at the 1936 Olympic Games in Berlin.
"Rudolf Gramlich approved the National Socialist tyranny," Fischer said. "This is documented by the club's pro-regime leadership and his accession to the NSDAP [the Nazi party] and the SS, two criminal organisations, and especially through his participation in the German terror regime in the occupied territories."
The independent investigation showed that Gramlich profited from the terror regime as a private businessman. The report said he was a member of the Totenkopfdivision of the SS.
Frankfurter newspaper Allgemeine Zeitung reported at the weekend that the German FA is also considering stripping Gramlich, who died aged 79 in 1988, off his honorary membership.
Frankfurt's decision came on the eve of the 75th anniversary of the liberation of Auschwitz, the German Nazi concentration and extermination camp where over 1.1 million men, women and children lost their lives between 1940 and 1945.
Fischer has in the past spoken out against the rise of the new right in Germany and, in 2018, banned members of right wing party AfD from Frankfurt matches.