Gianluigi Buffon Juventus need to move on from Real Madrid heartbreak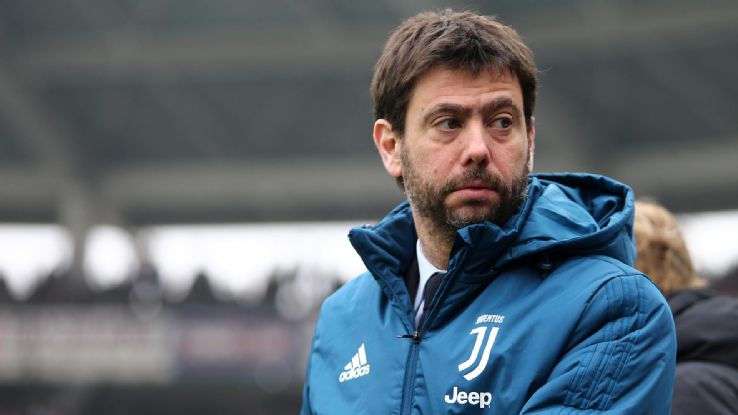 The fallout continues. Gianluigi Buffon, Juventus and Real Madrid continue to answer questions about that fateful day in which the Spanish giants dumped the Old Lady out of the Champions League
Criticisms have been levelled, abuse has been dished out and judgements have been made. However, at the end of it all, what people forget is that nobody is wrong. Real Madrid believed it was a penalty and duly converted it to move on in the competition.
Following the rules of the game, Michael Oliver felt he made the right decision twice, to both award the penalty and a red card for excessive dissent while Juventus have a right to feel aggrieved, betrayed by a decision made in haste and without context.
In truth, if we were to watch the dramatic moments from each vantage point, we would struggle to disagree with each point of view. No clear error was made, not even Buffon's passionate reaction.
It is absolutely hypocritical to point and judge the overwhelming fury of a man who was playing his last Champions League match, who watched his side overcome a 3-0 deficit and score three times in the Bernabeu, playing the game of their lives and on course to make history. To watch his dreams evaporate over a dubious incident would provoke madness from the calmest of souls.
Football is a beautiful game because it allows us to feel a wide range of emotions. We applaud the beautiful, cry over the disappointing and feel the exhilaration that keeps us entertained and obsessed. To ask footballers to conceal their emotions at the exact moment their adrenaline is supposed to be pushing them over the line is nothing short of ludicrous. They might be legends, experienced icons with all the professionalism required to be champions, but they are still mere mortals.
Buffon had every right to his reaction. Referee Oliver had every right to make the decisions he made and Real Madrid have every right to feel they were worthy winners. Everything else is just opinion.
What is wrong is the excessive language Buffon used afterwards, and the goalkeeper acknowledged that while he stands by his message, the delivery should have been better.
Indeed, it should have been, but lets not pretend that competitive fury disappears in a matter of minutes and humans instantly recover the ability to be calm and logical speakers. Mistakes were made and acknowledged but most — especially those in the game and living the moment as Buffon did — would have reacted in similar fashion, in the heat of the moment and for a few hours after.
What is also wrong are those who have made the goalkeeper feel like his reputation has been damaged. We cannot create competitions, pit players and sides against one another, speak of how the greats became great because they want it so much and then be appalled when the passion spills over.
Neither Buffon, Cristiano Ronaldo nor Lionel Messi would have reached such great heights had they not wanted to win, to improve and to be better than everyone else. This desire is what we respect; so with the beautiful, we must accept the ugly. The only thing we can all do is learn from the experience. Juventus ought to have learned to not put themselves in such a position. Football is unpredictable, but losing 3-0 at home in the first leg was always going to create problems.
As for the referees, they must also understand context. Therefore, it is difficult to accept the words of Massimo Busacca, the head of FIFA's refereeing department.
"You have to make a technical and disciplinary decision in a fraction of a second," said Busacca, speaking to Premium Sport. "So, it's impossible to think about where we are, what happened before and so on. It's one of the few jobs in the world where you have to decide in less than a second.
"Clearly if we had 10 minutes available we could take other things into consideration, but I assure you it's a really difficult job and we have to rely on natural instinct."
First, it seems Busacca understands that mistakes were made, but his justifications seem difficult to accept. Surely, referees should study for the game they are about to officiate, understand the weight of the match, the pressures attached to it and the talking points.
Most on the planet were aware this was a game between last year's finalists; thus, two of Europe's elite. Most also knew it was Buffon's last game, and knew the result from the first leg. Do officials need 10 minutes to remember the context?
Besides, surely no decision was expected to be made within a fraction of a second. A minute or two to ponder and discuss the decisions would have been accepted by all rather than having them made in haste.
Referees are there to make calm decisions using logic, not hurl themselves to the ground to halt almighty strikes. If an official cannot make the right decisions in timely fashion, then either bring in the very best for the high-profile matches or afford them the help required by way of technology assistance.
Yet we cannot continue to dwell. We, alongside Juventus, must move on. Crotone await and Massimiliano Allegri is fearful they will be underestimated. While Juve captured all three points against Sampdoria this past weekend, they will be expected to deliver a similarly positive result on Wednesday evening to maintain their six-point gap at the top of the table.
Mina Rzouki covers Juventus and the Italian national team for ESPN FC. Follow her on Twitter: @Minarzouki.