Jadon Sancho: England's talented youngsters motivated by desire to provide for families
Borussia Dortmund winger Jadon Sancho has told ESPN FC he believes the reason England have a crop of so many talented youngsters is down to a desire to provide a better life for their families.
Although he missed the knockout stages due to first team commitments, Sancho was part of the England under-17 squad which won the 2017 World Cup — while, earlier that year, their U20s side were also crowned world champions.
And Sancho said the similar backgrounds the young English players share has given them a collective determination to succeed.
"Us England players, we just love football," the 18-year-old told ESPN FC's Raphael Honigstein. "The people that I've grown up around and who have become footballers, have had the same background as me.
"It's tough really, because they just want to help their mums and their families live a better life than what they're currently living back home.
"And I feel like, us boys, we just want to make a difference so we'll do anything to make our families proud and I think that's what it is — that desire and motivation to keep on going."
Meanwhile, Sancho said the relationship between his club side and England is helping his development. Gareth Southgate's No. 2 Steve Holland recently went to watch him and the ex-Manchester City man said it helps to know the two parties are working together to help him improve.
"I think it's very good that Borussia Dortmund are connecting with England and just keeping them updated with how I'm doing because I just feel like they should know these kind of things," he said.
"If I'm not playing well, they should know. Those two speaking is very good and it gives them an insight into how I'm doing."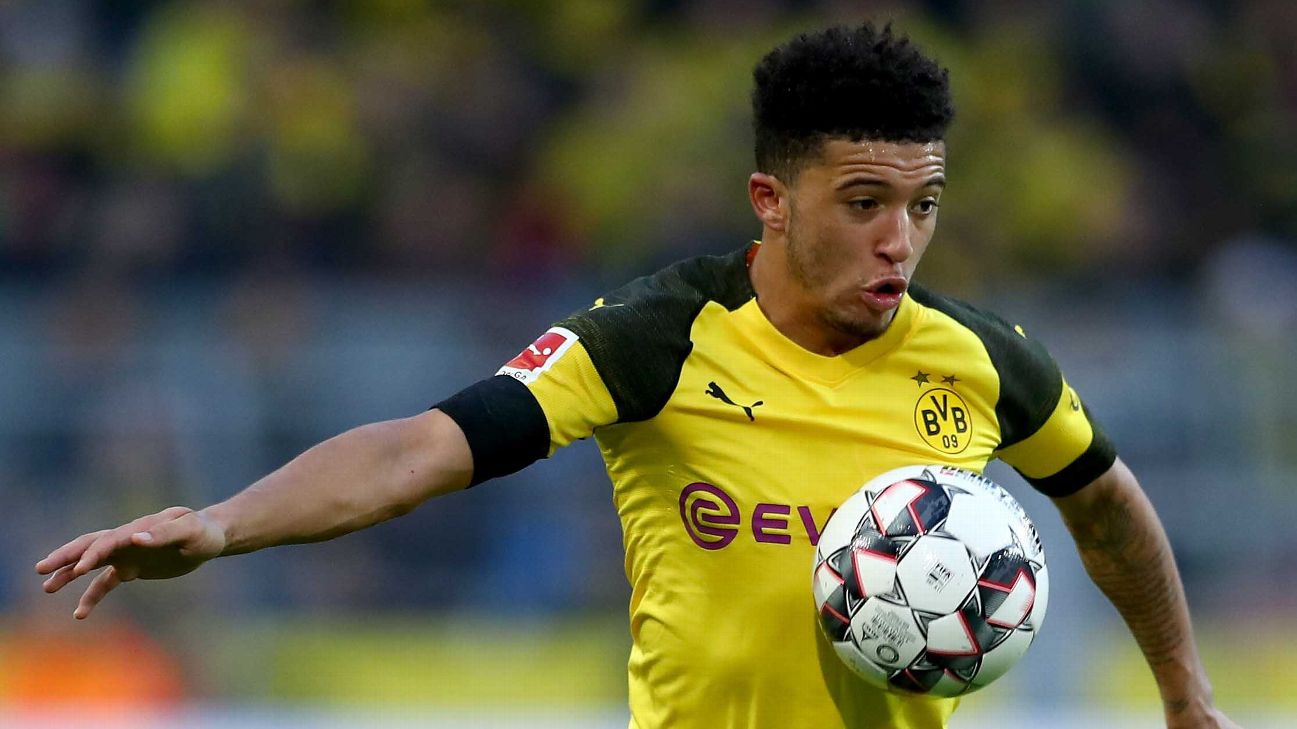 Sancho also reserved praise for Dortmund boss Lucien Favre, who has a reputation for improving players.
"After training now, I only practice with my left foot — just dribbling, shooting," Sancho said. "He's really keen on the attacking players looking at what they're not good at and making sure they perfect it every day in training.
"It doesn't have to come tomorrow, it doesn't have to come in two years' time, but eventually it will come. That's what I like about him, he's very focused on these little things that people don't see.
"It's very nice to have a coach like that — he's very passionate about what he's doing."