Man United not short of quality but Mourinho needs consistency to challenge City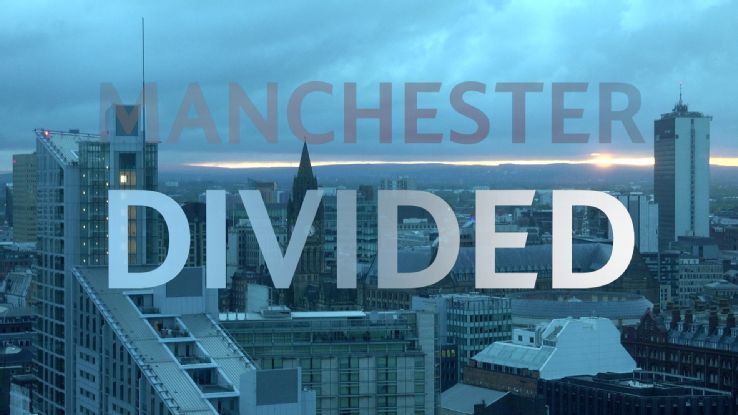 Jose Mourinho tried to play down the significance, before and after the game, but the Manchester United players in the away dressing room at the Etihad Stadium on Saturday evening were delighted to have delayed Manchester City's title party with a come-from-behind 3-2 win.
Sources have told ESPN FC that United's players and staff were careful not to go over the top with their celebrations. They were mindful of the problems in the tunnel after City had won at Old Trafford in December.
More than that, while United won the battle, they know Pep Guardiola's side will win war. City are still 13 points clear at the top of the table and they will surely get their hands on the Premier League trophy sooner rather than later. Indeed, the United players who gave interviews after the game were reminded to congratulate their Manchester rivals on their impending triumph.
Despite the dramatic turnaround in the second half, among the hugs and handshakes after the game, there was still a sense of disappointment.
Paul Pogba, the man who did more than most to inspire the comeback with his two goals, summed it up in his post-match interview with United's in-house TV station, MUTV.
"It was a great second-half performance," he said. "If we had played like this all season, we would be in the top of the league."
Indeed, the derby encapsulated United's entire season in 90 minutes.
There was a spell of quiet control. The final 20 minutes of the first half were peppered with so many mistakes it seemed they were determined to shoot themselves in the foot. Then, in the second-half, there was such determination, aggression and invention that even the best team in England could not cope with them.
Mourinho has made no secret of his ambition to wrestle the title back from City next season. And, throughout the summer, he will be linked with player after player who may be able to help.
But it is inconsistency that has killed United this season. For every second-half display at the Etihad Stadium, there is that last 20 minutes of the first half.
The first half at Huddersfield in October, conceding from two set-pieces against City in December and a dire first half against Burnley on Boxing Day, stand out as low points. But Tottenham, Chelsea and Liverpool have all been beaten at Old Trafford; Arsenal were vanquished at the Emirates thanks to a combination of swift counter-attacking football and the form of David De Gea.
Mourinho claimed last season his players were capable of a good performance against a good team — just not a series of good performances week after week. More points, more goals and more victories this season, it is the final stage of their progression. The problem for Mourinho, however, is that he may find the goalposts have moved.
When Mourinho arrived in the Premier League with Chelsea in 2004, he set a new standard. Sir Alex Ferguson's United won the title in 2003 with 83 points; Arsenal reached 83 points in 2004-05 — Mourinho's first season at Stamford Bridge — but it was only good enough for second as Chelsea set a new Premier League record with 95.
United got 83 points the following season, but Mourinho's Chelsea got 91 and retained their trophy. By the time United won the title again in 2007 they did it with 89 points.; Chelsea finished second with 83.
Despite their defeat on Saturday, City only need another 12 points from their final six games to set a new Premier League points record. Mourinho says he expects them to do it and, if they do, City may also set a new standard of consistency.
They could win this season's title having dropped points in just five games and scoring more than 100 goals. The last time Mourinho won the English top-flight title — with Chelsea in 2015 — they dropped points 12 times.
Mourinho will make changes to his squad in the summer. Sources have told ESPN FC he will bring in at least one central midfielder to compliment Nemanja Matic and Pogba and, while he insists he will not sign another attacking player, he does want a new defender.
The problem this season, though, has not been a lack of quality — the second half at the Etihad Stadium is proof of that. The issue has been repeating it. City, under Guardiola, have found a way to do it.
Ferguson met the challenge laid down by Mourinho. After masterminding a dramatic derby win, Mourinho's job is to meet Guardiola's benchmark.
Rob is ESPN FC's Manchester United correspondent. Follow him on Twitter @RobDawsonESPN.