Mexico's Javier Hernandez should stay out of midfield at World Cup – Jared Borgetti
MOSCOW — Mexico legend Jared Borgetti believes El Tri striker Javier Hernandez's mentality will help him succeed at the 2018 World Cup, despite "Chicharito" not having found the net much for club or country so far this year.
Hernandez last scored for Mexico on Oct. 7 against Trinidad & Tobago and the Guadalajara native has netted only four goals for West Ham United in 2018, as he struggled to break into then-manager David Moyes' starting team.
"Chicharito's mentally is very strong and he has a lot of confidence in himself and in what he can do," Borgetti said in an interview with ESPN FC in Moscow. "He's been in two previous World Cups and he's not been a starter, but he's been key in the games."
Borgetti would like to see 30-year-old Hernandez stretch the defense a little more at this World Cup and not drop back to get involved in the build-up play, in order to be in a goal-scoring position as often as possible.
---
World Cup 2018 must-reads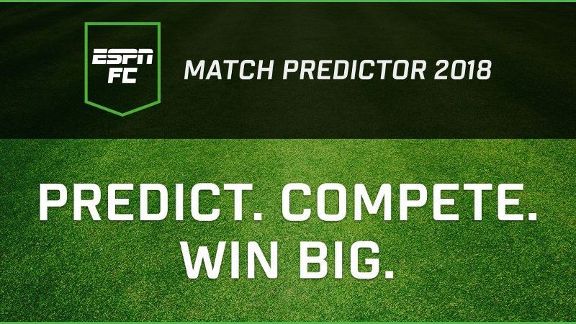 – Make your picks with ESPN FC Match Predictor 2018!
– Welcome to the Alternative 2018 World Cup Fans' Guide
– ESPN FC's experts make their picks
– Marvel's amazing World Cup spoilers
– Revealed: World Cup 2018 Ultimate XI
– Fixtures, results and full coverage
– Team-by-team previews of all 32 nations
---
"From my point of view, he should stay on the center-backs, stretching the pitch to create a space between the center-back and the holding midfielder so that players, like Vela, coming from deep, can take advantage and use [Hernandez] as a post to create triangles," opined Borgetti. "But [Hernandez] drops a lot … The coach or the players should tell him to stay up top.
"It doesn't matter if five or 10 minutes go by without him touching the ball, the important thing is that when he does, he is in the box."
The former Manchester United striker may also be looking out for a new club this summer but recently stated that he'd take less money to stay in Europe, rather than heading to MLS, something Borgetti believes is down to his mentality but doesn't mean he won't eventually end up Stateside.
"He's at a good age to be playing in Europe and the door to the United States will always be open for him," said the former Bolton Wanderers striker. "He's doing the right thing and now he should be concerned with having a good World Cup and looking for another team."
Now working as an ESPN analyst, Borgetti added that Mexico is heading into Sunday's World Cup opener against Germany with some concerns after a less-than-ideal build-up to the tournament for Juan Carlos Osorio's side.
Borgetti pointed out that players like Hector Moreno and Andres Guardado have only recently come back from injuries, that the absence of Nestor Araujo and Diego Reyes is a blow to the defense and that a number of players haven't been regulars in their club sides.
"It's a good team with good players. But in the end, in the last year, there still hasn't been much consistency and that hasn't been to the coach's liking," said Borgetti.
Tom Marshall covers Liga MX and the Mexican national team for ESPN FC. Twitter: @MexicoWorldCup.