Premier League Winter Window: Winners, Losers and Who Knows?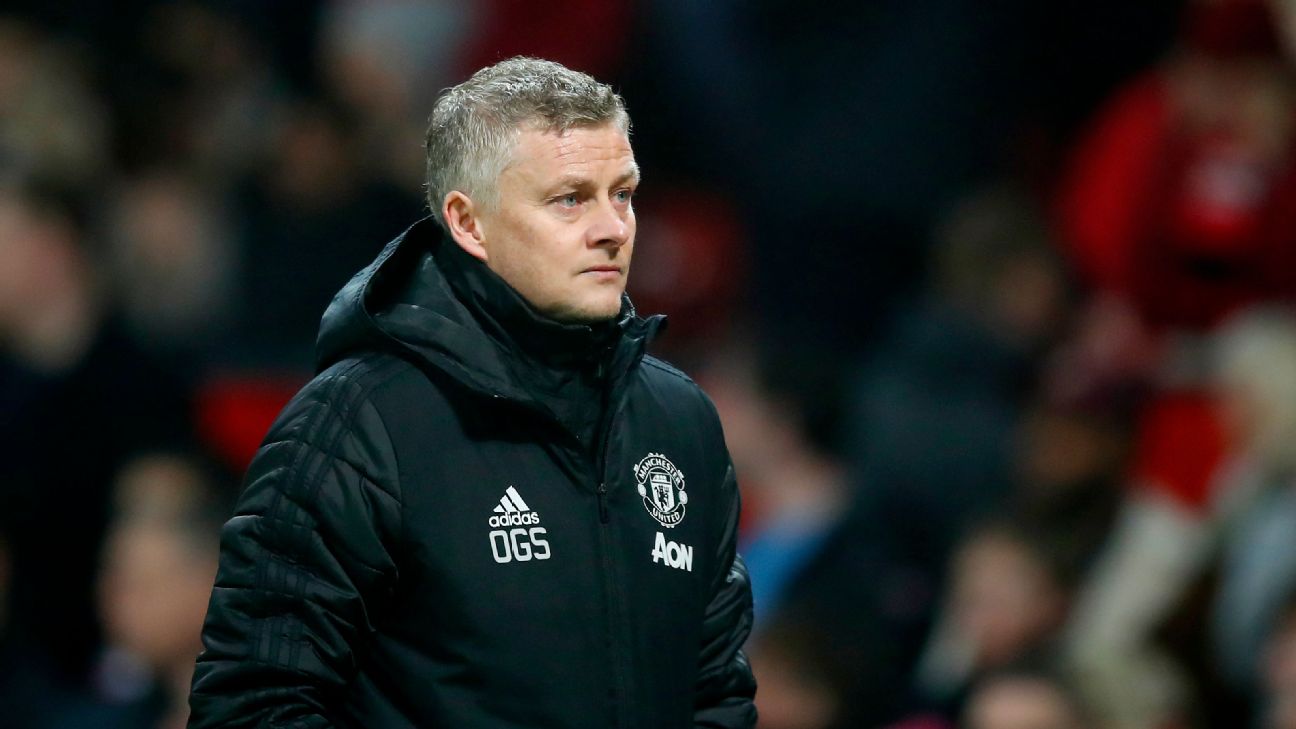 A few Premier League big boys had a window to forget, while some smaller clubs nailed it. Then there's Man United's head-scratching business.
WINNERS
Tottenham
It's true, they could've done with a striker, but as we know, Spurs signing a striker when Harry Kane is around, even with him injured, is not easy. But otherwise Tottenham had a pretty good month: They finally ended the Christian Eriksen saga and got a bit of money for him, they secured Giovani Lo Celso on a permanent move, signed an exciting forward/winger in Steven Bergwijn, and while Gedson Fernandes is a bit more of a wild card, he's potentially quite an interesting option in midfield.
Perhaps an underrated aspect of this window is actually that they signed only a couple of players. Everyone is aware that a rebuild is coming for Tottenham, but replacing a squad more or less wholesale is a dicey business, and it's more sensible to do it cautiously.
Sheffield United
Almost everything Sheffield United have done in the past few years has been impressive, a shrewd chain of decisions that has put them where they now are in the table. And so it continues in this transfer window. They picked up a solid backup option at left-back in Jack Robinson for pocket change, a risk-free punt on Jack Rodwell and, most intriguing, midfielder Sander Berge, for whom they have broken their transfer record.
United have apparently been tracking holding midfielder Berge for some time, and this was a culmination of many months of negotiation and planning. At the very least, it's an indication that this is a club with a plan, who stick to it and try their best not to deviate. Who knows whether Berge will be a success, but the fact that Sheffield United have chosen to sign him does give you some faith that he will.
Newcastle United
Weird isn't it, praising a set of decisions made by Newcastle United. But they have genuinely enjoyed a good window, skilfully managing to come out of the potentially bad situation of Jetro Willems' injury by arguably upgrading with a loan deal for Danny Rose, while Nabil Bentaleb always seemed rather underrated when he was in England before and will add some steel and creativity to their midfield. Valentino Lazaro could go either way, but if that comes off then he'll provide a sparky option from the wing.
They failed to sign a striker, but who didn't? If you were feeling particularly generous, you could even praise them for having the ambition to try for Olivier Giroud, who instead elected to hold his nerve and wait for Inter or Napoli or Spurs or whoever. You wonder if some regular football with Newcastle looks quite attractive to him now.
Aston Villa
Many might disagree, but Villa have signed a solid, experienced goalkeeper, a striker when they desperately needed one and a midfielder with a point to prove. Pepe Reina, Mbwana Samatta and Danny Drinkwater might not be the most eye-catching of signings, but they augment a squad that just looks like it's jelling and starting to produce good performances — and, more important, results.
WHO KNOWS?
Manchester United
What a strange club Manchester United are. On the one hand, they have more or less done what they needed to at the start of the window by signing a forward and an attacking midfielder. But even in achieving what they were meant to achieve, they have made themselves look silly.
Months were spent haggling over Bruno Fernandes, before their crack negotiators simply returned and paid the amount they were asked for in the first place. And then there's Odion Ighalo, who might do a reasonable enough job as a backup, but whose signing — from left field, in the closing hours of the window, when they had exhausted all other options — just emphasised how chaotic the decision-making at Old Trafford is.
LOSERS
Chelsea
What must the lawyers think? By all accounts, Chelsea worked pretty hard on the appeal against their transfer ban, spending plenty on lawyers to ensure they had a clean run at the January transfer window, and it worked. The ban was lifted, they could recruit at will, had a reported £150 million to spend, but instead … crickets.
Frank Lampard's affable demeanour was notably darker during his news conference on deadline day, the air of a man who felt let down. And he had every right to: They needed a left-back, a centre-back, a striker and a winger would have been nice to supplement a squad who started the season well but whose limitations and lack of depth had been exposed of late.
And not only has nobody at all arrived, Lampard has also been left with Giroud, who has been desperate to leave but will now have to spend the rest of the season mooching around despondently. This transfer window, which was supposed to solve a few problems for Chelsea, has simply created more of them.
– Transfer Grades: All the big moves rated
– All major completed transfer deals
Manchester City
It was pretty clear that Manchester City needed a centre-back when Vincent Kompany decided to leave. That was in May. Eight months have passed, during which City have lost their one reliable specialist centre-half in Aymeric Laporte for a solid chunk of the season, with Pep Guardiola trying a rotating cast next to Fernandinho in the interim, the result of which was being out of the title race before Christmas.
If it was a careless mistake to not replace Kompany in the summer, it's just bizarre that they didn't do it when given another chance in January. Yes, this is a difficult month to buy players. Yes, they are more careful with their money these days. But City are left with John Stones and Nicolas Otamendi as their alternative central defensive options, when they had the opportunity to bring in something more.
Bournemouth
You would think that, for a club who have been in Bournemouth's form for the past few months, the transfer window would be like a vat of ice-cold water in the middle of a desert. This was their chance to plug some gaps, fix some problems, or even just give a desperate squad a bit of a pep up, as they battle against relegation.
But instead they have signed nobody. Not a single soul. Their squad on Feb. 1 will be as it was on Jan. 1. They reportedly feel they had a good window because they kept hold of Nathan Ake and Joshua King, which might be a semi-reasonable point, but to pass up the chance of actually improving the squad feels negligent.
You can't help but wonder if there's an element of Bournemouth second-guessing themselves involved here. Their recruitment has been so bad in the past couple of years, the odd hit (David Brooks, Jefferson Lerma) hidden among the thickets of dross (Dominic Solanke, Jordon Ibe), that it might simply be playing on their minds. Through their own mistakes, perhaps they've made themselves gun-shy.
Crystal Palace
On Thursday, three deals looked on the cards: Yannick Carrasco, Nathan Ferguson and Jarrod Bowen. By Friday, all three had disappeared, Carrasco not unreasonably preferring to return to Atletico Madrid, Ferguson's arrival nixed over a knee problem, and they were gazumped by West Ham for Bowen. That leaves Cenk Tosun and Scott Banks, a midfielder from Dundee United, as their only arrivals. Seems a little light.