Prospective Wembley owner Shahid Khan to talk to FA over 2030 World Cup bid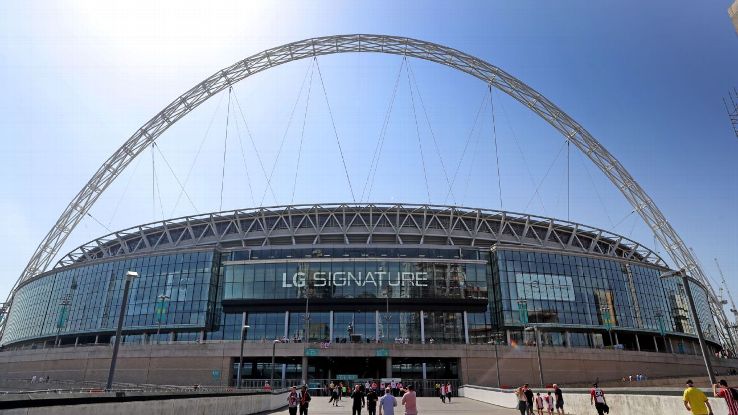 LONDON — Prospective Wembley Stadium owner Shahid Khan has talked to the English Football Association about bidding for the 2030 World Cup.
England has been exploring a bid for the centenary edition of the FIFA tournament but would be facing a challenge from maiden host Uruguay, which has launched a joint campaign with Argentina and Paraguay.
Khan told the Associated Press that "very preliminary talks" have been held with the FA about the World Cup bid, insisting Wembley and the governing body would remain "aligned on all the important issues" after any sale.
Khan, who also owns the NFL's Jacksonville Jaguars and Championship team Fulham, hopes his purchase of Wembley from the FA goes through within three months.
Khan says "Wembley is still going to be an iconic British stadium" and "we would want it to host the World Cup."