Toe Poke Daily: Arsenal and Man United fans plead with Zenit to buy Mustafi and Jones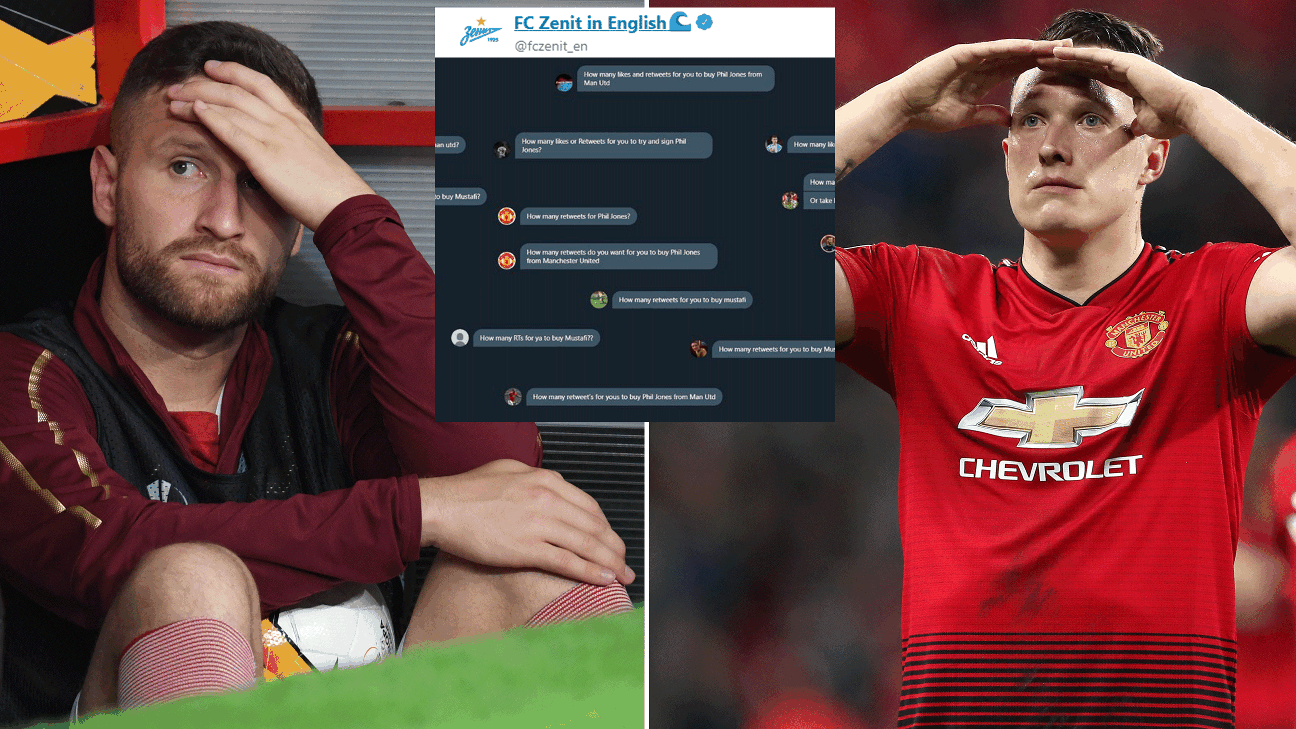 The Toe Poke Daily is here every day to bring you all the weirdest stories, quirkiest viral content and top trolling that the internet has to offer, all in one place.
JUMP TO: Own goal penalty classic | Reporter gets soaked by sprinkler | Offside halts crowd kiss
Zenit St Petersburg made the error of leaving their Twitter direct messages open to allow their followers to interact with the club directly and in private.
This resulted in the Russian side being absolutely inundated with messages from fans of other teams around the world, all desperately pleading with them to sign their least favourite players.
We leave our DMs open to be nice and all we get is messages asking how many retweets for Phil Jones or Mustafi…🤦‍♂️ pic.twitter.com/31VfZsJqA4

— FC Zenit in English🌊 (@fczenit_en) August 26, 2019
As you might expect, there were plenty of mentions for Phil Jones, Jesse Lingard and Alexis Sanchez from Manchester United supporters, while Arsenal fans seized the opportunity to harangue Shkodran Mustafi all over again.
There was also a fairly niche reference to striker John Akinde, of English League One side Lincoln City.
As for Zenit, it's high time to lock those DMs right back up and then toss the key down a deep, dark hole.
– Celebrating International Dog Day!
– Man United lose Twitter as well as Palace game
– Fernando Torres retires after 6-1 defeat
Own goal penalty classic in Australia
One of the fundamental rules of penalty-taking etiquette is to always follow the shot in and pounce on any rebound that might come your way.
Of course, it goes without saying that particular adage doesn't apply to defenders
Unfortunately, it would appear this full-back playing in the grand final of a local all-age tournament in Sydney, Australia, didn't get the memo.
It was 2-2 with five minutes to go… and the own-goal horror show proved to be the winner!
Watch- Got to feel for this guy… an own goal of epic proportions after a penalty save in the Grand Final of a local Sydney football comp today.⚽️

Video- supplied. pic.twitter.com/tWCPP7wwb4

— 10 daily (@10Daily) August 24, 2019
We must have watched that clip approximately 20 times now and we still can't fully comprehend which foot he actually shanked it into his own goal with.
Almost impressive, in a way.
Reporter gets soaked by sprinkler… carries on!
Russian journalist Evgeniy Evnevich got a little closer to the action than he may have liked whilst reporting from CSKA Moscow's stadium on Sunday.
Indeed, while attempting a piece to camera from the touchline, Evnevich was formally introduced to the automated sprinkler system at the VEB Arena.
– Кристиан Бистрович. Я сейчас прямо стану мокрым

Он становился все мокрее и мокрее. Но все равно продолжал говорить…https://t.co/kBQcQLrf6W@eugen_evnevich pic.twitter.com/HzQY4VkDKk

— Матч ТВ (@MatchTV) August 25, 2019
Of course, he could have just moved out of the way at the first sign of danger, but that would have meant leaping out of shot and potentially scuppering the entire segment.
We can only salute this man's unwavering professionalism, even in the face of an enormous soaking.
I just want your extra time and your….
Ludogorets striker Wanderson suffered a fairly embarrassing ordeal in the Bulgarian top flight when he got caught out celebrating a disallowed goal.
The Brazilian thought he'd opened the scoring against Slavia Sofia and went wheeling away to share a triumphant kiss with his wife in the stands.
One of this weekend's funniest moments in Bulgarian football: 😘 Wanderson scoring for Ludogorets against Slavia, then celebrating by kissing his wife in the stands, without realising his goal has been ruled for offside. To top it all off, there was NO offside 😂 pic.twitter.com/EtXjsJGpte

— mshumanov (@shumansko) August 26, 2019
However, unbeknown to Wanderson, the goal had been disallowed for offside and play was allowed to continue behind his back.
Then, just to add insult to injury, replays revealed that no such infringement had actually taken place in the build-up and that the goal should have stood.
For the record, the game went on to finish goalless.