Why my club could sign: Bayer Leverkusen midfielder Kai Havertz
With the January transfer window open, several top players are being linked with moves this month or for next summer. We're profiling some of the best, including a breakdown of the player's strengths and weaknesses, the latest reporting on his transfer status and a round-up of interested teams, with the likelihood of a move and where the best fit might be.
Next up, a midfielder from Germany who has every top club in Europe chasing his signature …
Age: 20
Position: Midfielder
National team: Germany
Previous clubs: Alemannia Aachen
Contract expiry: 2022
Career appearances: 126
Goals: 31
SCOUTING REPORT
If you're looking for a player to compare Havertz to, the most obvious is Arsenal and ex-Germany No. 10 Mesut Ozil. The two like to operate behind the striker, influencing the game with passing and vision in a playmaker role. But, even at a young age. Havertz has more end product in front of goal than Ozil and scored 20 goals in 2018-19; the most Ozil has ever managed is 12. For the record, Havertz says he models his game on Germany teammate Toni Kroos and also idolised Barcelona legend Andres Iniesta.
Of course the 20-year-old will want to cut his own path and it's about how he can maintain his level. Already this campaign we've seen a dip in form, which suggests he is struggling with the mental pressure, and Havertz himself admitted: "Last season was like a benchmark for me, so it's been difficult to keep pace with this … It's normal for a young player like me to then experience a small dip, but these are phases that shape you as a player and as a person."
He also explained his style when asked what his ideal position was in an interview with Marca in November: "I would say the No.8 position, inside right. I'm not a classic No.10, but I like to have the ball at my feet, simply enjoying myself on the pitch."
And, on his main threat, he added: "I'm at a point where I don't care if I give an assist, score a goal or make a key pass. Right now, I have a role at Bayer to try to make the final pass, and not only be a goal-scorer. But I would say that I'm a dangerous player … and that I like to score goals."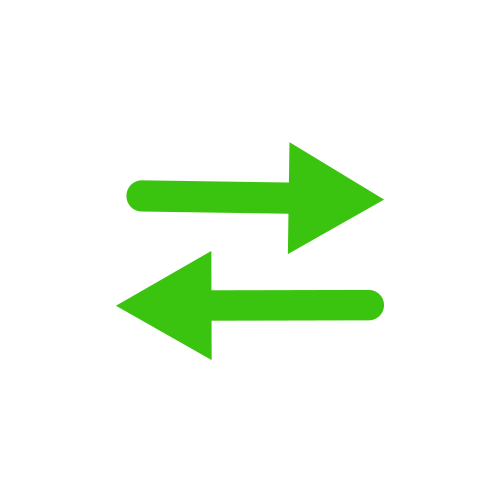 JANUARY MARKET VALUE: €90 million (£78m)
According to Transfermarkt, Havertz was worth just €100k when the club signed him in 2016. But now his value has skyrocketed on the back of some great performances and interest from the top clubs. This time last year he was valued at €65m and his price will likely reach a peak in the summer with his contract expiring in two years.
SOURCES TELL ESPN FC: Barcelona have reports on the Germany midfielder dating back four years, when he was still playing in Leverkusen's youth teams and sources say he has been scouted regularly this season, while the two Manchester clubs are watching developments.
Bayern are the only option if he stays in Germany, with sources saying that it's 50-50 for Havertz to either join them or move abroad once he decides to go. The player has been quoted as saying: "If you want to be a star in Germany, you can't go wrong with Bayern," but added he is also "confident that I can go abroad at any moment and play at clubs outside of Germany."
FRONT-RUNNERS
Bayern Munich chiefs often dream of playing a full Germany XI in the Bundesliga and they are in the middle of preparing the club for a golden future. Alexander Nubel, one of Germany's biggest goalkeeping talents, will join on a free transfer from Schalke 04 in the summer, while Man City winger Leroy Sane remains the top target for next season.
Havertz is another Germany international who is on the radar and, as stated above, the 20-year-old could see himself playing at the Allianz Arena. He would certainly fit in well as he combines the skills of Ozil and Michael Ballack, can play between the lines in attacking midfield as well as on the wings, and would add more depth to Bayern's attacking formation.
A deal for Havertz will likely hinge on whether Bayern spend €120m to sign Philippe Coutinho from Barcelona when his loan deal ends in the summer. It may also depend on Sane as they are not a club who tend to splash out over €200m on two players. — Stephan Uersfeld
Transfer rating: 6/10
Ole Gunnar Solskjaer is trying to build a squad of young, talented, developing players and, at 20 years old, Havertz fits the bill. Manchester United are short in midfield and creativity would be welcome in a team that has, at times, struggled to break down opposing sides.
The club's stance is that they would always take a close look at the best young players in the world and Havertz is in that category. — Rob Dawson.
Transfer rating: 6/10
City are losing David Silva in the summer after 10 years at the Etihad Stadium but, as things stand, manager Pep Guardiola has no plans to replace him. That, though, could change — especially if Bayern Munich get their way and land Sane in the summer.
City have a wealth of attacking talent at their disposal and midfielder Phil Foden pushing for more games but it is unlikely the club could cope with the loss of Silva and Sane in one summer. From Havertz's point of view, working with a coach like Guardiola, who has improved so many players, could be too good to turn down if the opportunity arose. — Rob Dawson.
Transfer rating: 6/10

Barcelona have been tracking Havertz for over four years but are unlikely to be at the front of the queue if he leaves Leverkusen this year. They even dispatched members of the club's hierarchy to watch him in this season's Champions League games against Atletico Madrid. However, their priorities lie elsewhere and the pricetag on the German midfielder is deemed excessive for someone who isn't essential to their needs at this moment in time.
Instead, they will channel any money they have into their attack, with Dani Olmo and, eventually, a new No. 9 their primary targets before the appointment of Quique Setien this week. — Sam Marsden.
Transfer rating: 5/10
OUTSIDE BETS

Madrid have been keeping an eye on Havertz since his breakout 2018-19 season, although his subsequent drop-off in performance has also been noted.
Right now it's hard to see where Havertz would fit into Zinedine Zidane's team, whether it's in his favoured central position — with Isco back in favour and form, Kroos enjoying arguably his best ever season and Luka Modric playing an important if diminished role — or out wide.
The imminent signing of 17-year-old Flamengo playmaker Reinier is another sign that Madrid's gaze has landed elsewhere, although at three years younger than Havertz he is definitely one for the long term. — Alex Kirkland
Transfer rating: 4/10

Liverpool spent time assessing a move for Havertz during the early stages of this season, but the player's indifferent form for Bayer Leverkusen prompted a cooling of interest from the European champions, who have since completed a £7.25m deal for attacking midfielder Takumi Minamino from FC Salzburg.
Liverpool are likely to continue to monitor Havertz throughout the summer, but the 20-year-old is not a target in January. — Mark Ogden 
Transfer Rating: 2/10
IT WOULD BE FUNNY IF …

The player who has repeatedly been called 'the new Mesut Ozil' replacing the actual Mesut Ozil? That would be good, but it's very unlikely to happen give the club's current state of affairs and the fact they just don't have €90m to be splashing around.
Havertz would be a great fit for Arsenal, but fixing their defence comes first and he's certainly going to want to be playing Champions League football when he moves on from Bayer. Which he won't get at the Emirates. — Jon Molyneux-Carter
Transfer rating: 1/10
… BUT WOULD HE STAY?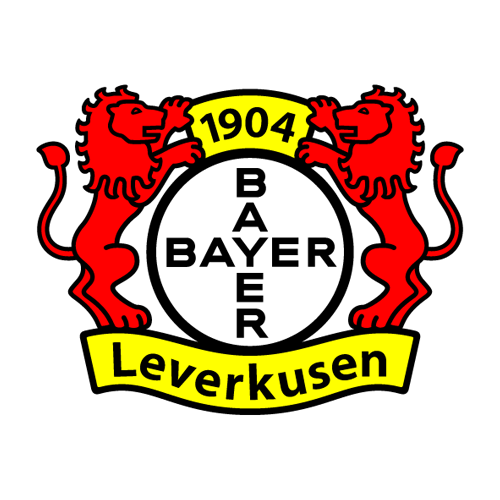 Leverkusen have all but given up on keeping Havertz. With a lot of pressure resting on the young man's shoulders he has struggled for form during parts of the first half of the Bundesliga season but is still vital to their hopes if qualifying for the Champions League.
He'll stay in January but Leverkusen are already preparing for a future without him. They have signed 22-year-old Argentina international Exequiel Palacios to a long-term deal and are already looking at options to enhance the team in the summer.
Tipped to become Germany's first Ballon d'Or winner since Lothar Matthaus by the legendary Germany midfielder himself, Havertz's future lies beyond the BayArena and both club and player are aware of it. It would come as a massive surprise if Havertz were still playing under the Bayer cross next season. –– Stephan Uersfeld
Transfer rating: 1/10