Arsenals move for Christopher Nkunku hinges on PSG signing another midfielder sources
Arsenal need Paris Saint-Germain to complete the signing of Everton's Idrissa Gueye, or another midfielder, if versatile midfielder Christopher Nkunku is to be freed up for a potential loan move, a source has told ESPN FC.
As confirmed last week by an ESPN FC source, the Gunners have expressed interest in the 21-year-old Frenchman, and the source has affirmed that they are still keen on him if the French champions will accept a temporary move ahead of a summer purchase.
Nkunku's agent, former PSG captain Jose-Karl Pierre-Fanfan, told Canal+ on Tuesday that the Premier League club's interest is "real," but he also confessed that it is a complicated situation — despite the player's prefernce to move.
#LateFC
💬 "Il était en phase avec Arsenal mais ça a l'air compliqué. S'il faut patienter, il patientera" ⏳@Jpierrefanfan sur Christopher Nkunku dont le potentiel transfert avec les Gunners coince 👀 pic.twitter.com/PJ82FjwYur

— Late Football Club (@LateFootClub) January 29, 2019
"I am here [in the studio], which is not a good thing," said Pierre-Fanfan. "Arsenal really are interested in Christopher, but talks are complicated.
"Arsenal are restricted — they cannot buy somebody midseason. It is still being discussed with PSG and things could happen over the next 48 hours. However, like I said, me being here means that it does not look good.
"Christopher's situation will be assessed in June, one year before his contract ends. He is young and needs to play, enjoy himself and join a long-term project. He is looking for that and it was being discussed with Arsenal. It looks complicated, but he will wait — if necessary."
According to the source, PSG had hoped to include Nkunku in the potential deal with Everton to sign Gueye, but the player's preference for Arsenal, as well as the fact that Unai Emery's men are one of a number of clubs also interested in the Senegal international, means the Ligue 1 giants see the logic in doing business with Arsenal.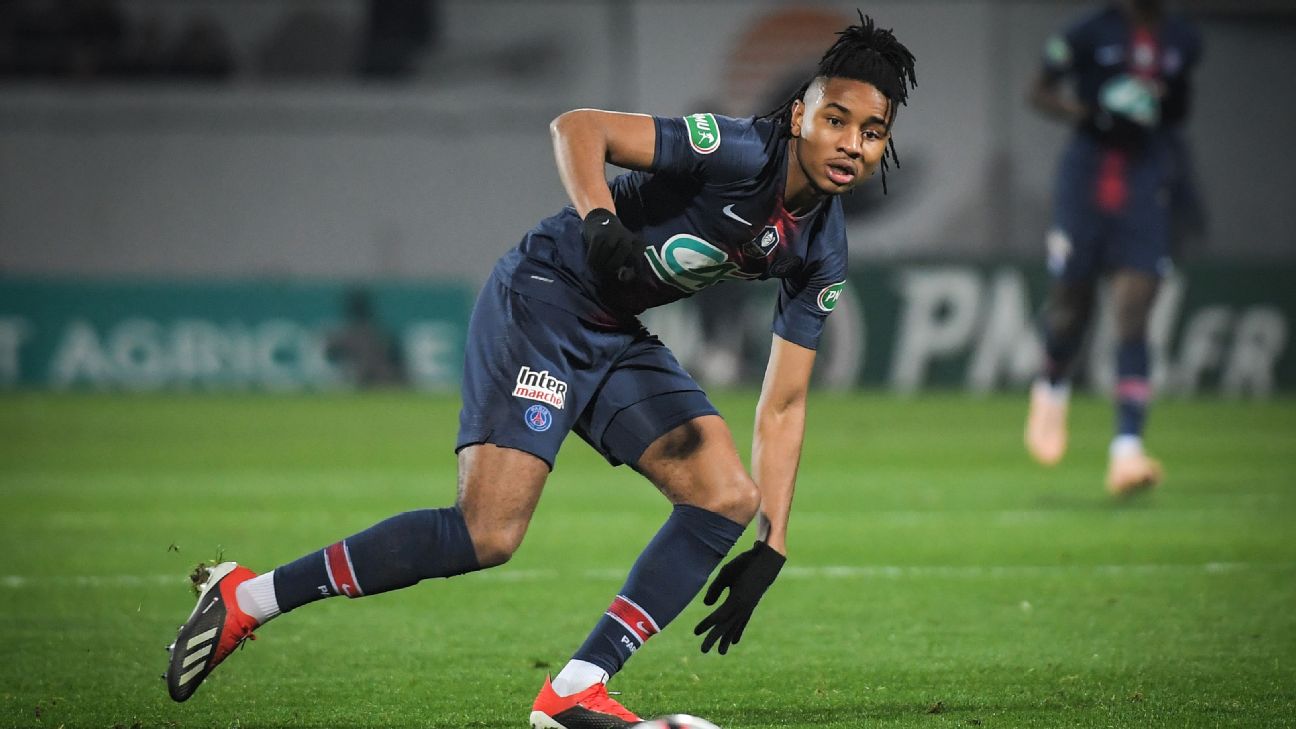 In any case, Everton are more interested in right-back Thomas Meunier than Nkunku, but PSG are unwilling to create a squad depth issue in one position in order to plug another hole elsewhere.
Time is running out, but the source indicated that PSG are raising money by cashing in on peripheral members of their squad — notably former Arsenal target Yacine Adli — to increase their previously rejected €25 million offer for Gueye.
A breakthrough with the Toffees for Gueye could lead to Nkunku being granted his move late on and although it will be tight, not to mention the chances that it does not get done remaining high, the source assured that PSG know that it would have to be an initial loan.
Any permanent summer switch to Emirates Stadium would have to occur this summer and as Pierre-Fanfan has already confirmed, Nkunku is willing to wait — if he must.