Could a return to Chelsea restart Victor Moses's Nigeria career?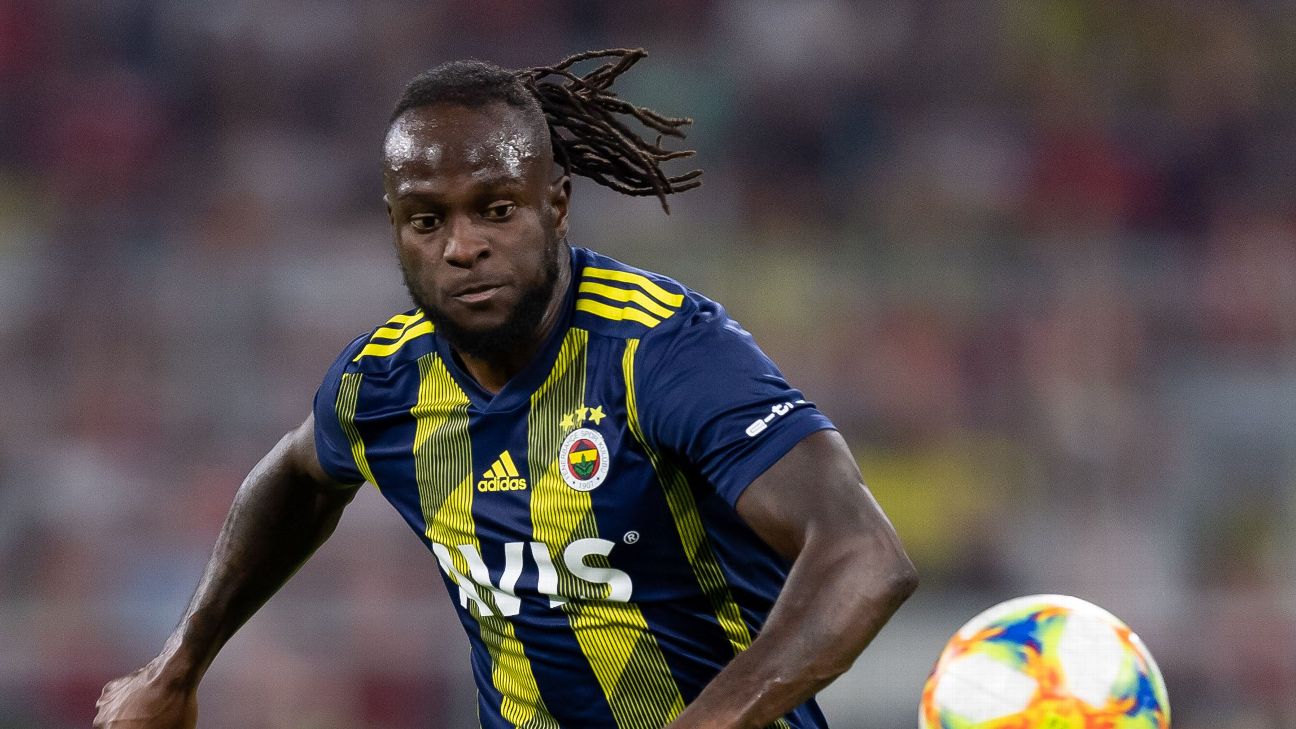 It has been nearly 18 months since Victor Moses announced his retirement from international football, but now, after a failed spell in Turkey, a rumoured return to England, and parent club Chelsea, could spark his career back to life.
The retirement news came as a shock to football fans, and there were many who believed, and still do, that it was a premature decision to take for the then 27-year-old.
Then still with Chelsea proper, he was at the prime of his international career, and one of the more experienced players on a team of youngsters.
But in his retirement statement, posted on social media, the forward explained that he wanted the time to focus on his club career, under new Blues manager Maurizzio Sarri.
Moses had flourished under previous manager Antonio Conte, mostly because he had been reinvented as a wingback in the Italian's system. It was the first time, since he joined the Blues from Wigan in 2012, that he managed to enjoy a sustained run in the team.
That run was crowned by a Premier League title and then the FA Cup the next year. Conte's fractious departure from the club, and Sarri's arrival changed those dynamics. 
Having been loaned out over and over again in his previous years at Stamford Bridge, it seemed a fairly reasonable decision for the Nigerian to want to limit the chances of being sent out again by removing himself from international consideration.
That was not to be. Rather than consolidate on the gains of the Conte era, Moses was again shipped off on loan. Where his previous loan spells had all been in England – with Liverpool, Stoke and West Ham – this time, it was off to Fenerbahce.
And he got off to a great start, scoring four goals in 14 appearances as a wide forward in Fenerbahce's 4-3-3 system. All looked to be going swimmingly and he carried that form into the beginning of the current campaign, scoring one goal, assisting another, and having what could have been his brace chalked off.
But a muscular injury saw him out for about a month, and upon his return he has looked a shadow of the player who lit up the stadium just a few weeks before. 
So poor has his form been that reports in England claim that the Turkish club are about to send him back to Chelsea in January, despite having plenty of time left in his 18-month loan deal.
Moses, who signed a new deal under Conte, is under contract with the club until the end of the 2020/2021 season, and with Chelsea unable to sign players in the last window due to a transfer ban, might find himself with the opportunity to fight his way back into the Blues first team.
Current coach Frank Lampard obviously knows him well enough from his time at the club and might be more open to giving him the opportunity to rediscover himself.
Nigeria coach Gernot Rohr also spoke at the time about leaving the door open for Moses to return to the Super Eagles at any time.
Samuel Kalu, Samuel Chukwueze, Moses Simon and Ahmed Musa are all jostling for the flank positions up front, but it is clear that the German would still welcome the quality that Moses would bring to the Eagles.
All of this, of course, is speculation. There is still just under two months at least until the January transfer window opens, giving the Nigerian some time to work his way back to his best form and convince Fener to let him stay until the end of his loan spell.
And Moses is a fighter. He fought to escape from Nigeria after his parents were murdered, fought to make a life for himself as a football player, fought to overcome his demons and come back home to represent the same country where his parents were killed, and has fought throughout his time at Chelsea.
This is just one more fight, and Moses will need all the help he can get to win it. It might take a combination of Chelsea and the Super Eagles to get him over the line, but nothing is impossible for this former (for now) Super Eagle.
Yeni Malatyaspor on Sunday are first on the road to that fightback, and however few minutes he sees on the day, Moses must be prepared to lay it all on the line.