England's Kyle Walker says VAR a 'cloudy situation' at World Cup
England defender Kyle Walker has called VAR a "cloudy situation" after conceding a penalty in the Three Lions' opening World Cup match against Tunisia on Monday.
Walker was adjudged to have brought down a charging Tunisia player attempting to get on the end of a cross in the first half of the 2-1 England victory, and Harry Kane did not receive the benefit of a VAR review when he was taken down himself in the match, causing Walker to question the widely-hailed replay system when speaking with reporters on Friday.
"The referee has a difficult decision," Walker said. "Obviously VAR has helped them a lot, but he hasn't chosen to use it.
"For me, it is a bit of a cloudy situation where when do they use it?
"When can we say 'can you check the TV?' Because we had the referees meeting and if we do put that forward to them and he doesn't agree, he can show us the yellow.
"So, it's a fine line but the referees have a hard decision to make there and then in a split second and he called it as a penalty.
"Probably in the Premier League I might have got away with it. In the World Cup, maybe not."
Walker, who is playing in central defence this tournament, said the penalty conceded hasn't shaken his confidence any, however.
---
World Cup 2018 must-reads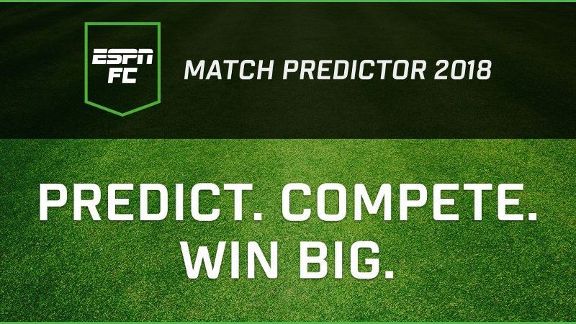 – Make your picks with ESPN FC Match Predictor 2018!
– Welcome to the Alternative 2018 World Cup Fans' Guide
– ESPN FC's experts make their picks
– Marvel's amazing World Cup spoilers
– Revealed: World Cup 2018 Ultimate XI
– Fixtures, results and full coverage
– Team-by-team previews of all 32 nations
---
"No. I've had more knocks than a penalty decision given against me," the Manchester City right-back said
"Obviously it wasn't the ideal start for my tournament on a personal level, but I have to pick myself up now.
"I am an experienced player here and I can't let things like that affect me because there's other people that might be looking up to me to pull them through the game."
England will face Panama in their second group game in Nizhny Novgorod on Sunday. 
The direct Central Americans were well-beaten by Belgium in their opener and Walker said England know what they'll be up against.
"We've seen a few clips," he said. "We know they're a physical team.
"Tunisia liked to play the ball out from the back and they was very patient, and we pressed them high, but they got out sometimes.
"But Panama are probably more direct, so we've had to change our game plan a little bit and think about the threats they're going to cause us.
"I feel they need to worry about us more than we need to worry about them.
"We've got key men in key areas that can go and get goals at any time, so if we just keep the ball, keep to our style that we've been playing throughout the build-up to the tournament and especially in the first game and especially the first half I think we'll be fine."
Knowing the physical challenge ahead, fellow defender Harry Maguire wants England to keep their cool in the face of any potential provocation.
"Discipline is going to be a big part of the game on Sunday," he said. "They might want to frustrate us or make people angry, but we've got to keep our cool and keep calm.
"If they are continuously fouling us, we can't react in a bad way. Hopefully, it's going to be a good game and we can impose our attacking threat on them as well as the physical side, try to get the ball down on the deck and create chances that way.
"[But] I'm a big lad myself, so I feel I can handle myself in a battle."
Maguire cited Kane, who was continuously fouled in the Tunisia match, as an example of a calm head.
"Harry was the perfect example. At every corner he seemed to be getting grabbed and wrestled, but he's got away from his man twice, stuck two in the back of the net and won us the game," Maguire said.
"If we can all react like that it would be a perfect scenario."
Follow @ESPNFC on Twitter to keep up with the latest football updates.