Mauricio Pochettino stresses unity after Spurs' defeat to Bayern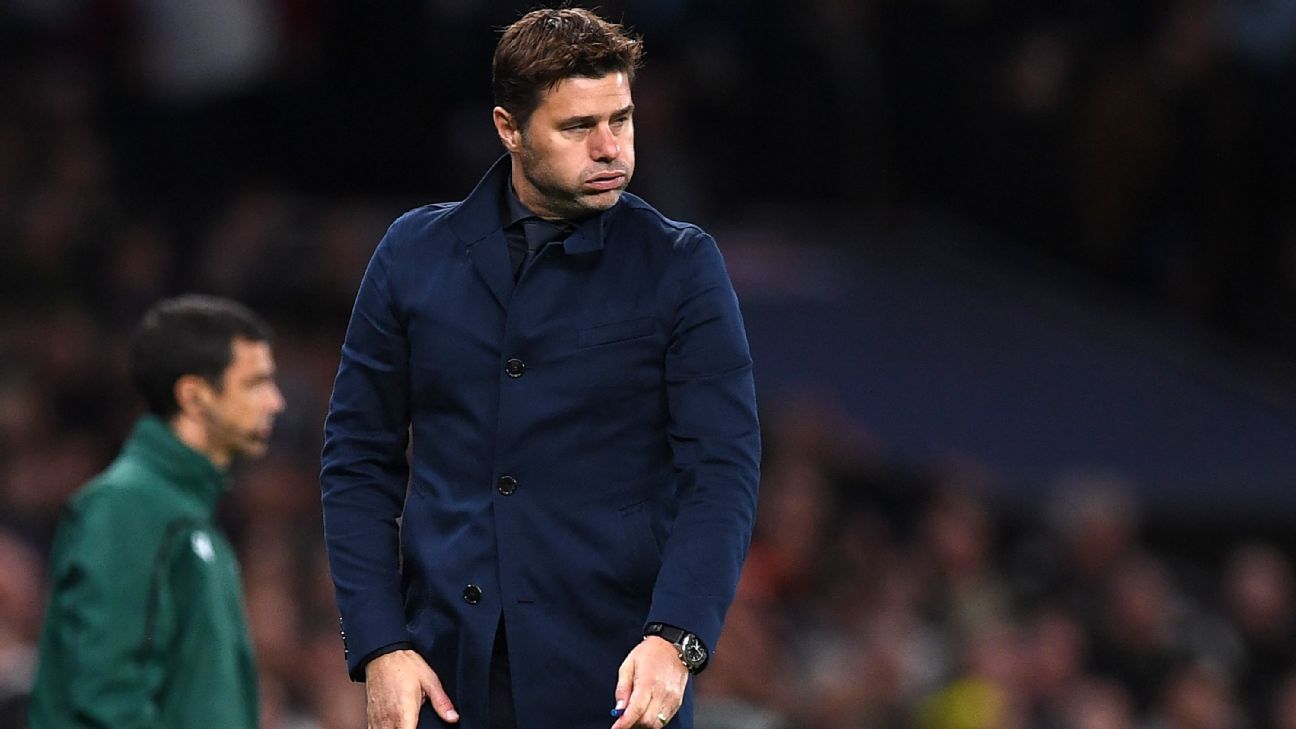 Tottenham Hotspur manager Mauricio Pochettino said his side must "stay all together" following their 7-2 shock defeat to Bayern Munich in Champions League group stage action. 
The disastrous result at Tottenham Hotspur stadium on Tuesday night was the club's worst home defeat in European action, thanks in part to Serge Gnabry's four-goal performance.
– Spurs ratings: Defensive woes exposed in Bayern beating
Runners-up in last season's final, Spurs looked a shell of themselves as the five-time European champions put on a clinic behind Gnarby's big night and Robert Lewandowski's brace.
"Now it's a moment to stay all together. We cannot talk now. Today is a moment where we know how we feel, all disappointed," Pochettino said after the game. "The feelings are not so good. Now is a moment to be calm. After a result like today, there will be no shouting or talking when the emotion is on the skin."
Pochettino's side continue to struggle this season across all competitions. They were knocked out the Carabao Cup by fourth-tier side Colchester last month and remain mired in the middle of the table in the Premier League.
But the Argentine stressed that his side cannot dwell on the loss.
"The most important thing is to move on. Of course to assess the team always and our players is the most difficult job for us," Pochettino said.  "I think after five years, I think to be clear and to try to work like always, trying to give solutions to my players. We are very critical with ourselves. We need to move on. It's now psychological and it's more damaging to talk among each other.
"It's going to be a tough season … After the Champions League final it was a chapter closed and the club need to start a new chapter. This defeat is not going to change my opinion. You need to show your quality like a man first. To face it like a professional is like a man."
For Bayern manager Niko Kovac, the result was unexpected and was especially heartened by the play of Gnarby and goalkeeper Manuel Neuer.
"Of course you are somewhat surprised when you score seven goals. What has to be said though is that all of our shots made it and in our goal Neuer had a lot to do."
When asked if the score could affect Pochettino's future, Kovac added: "I have compassion for my colleague but this doesn't happen every week. I wish Tottenham the very best and my colleague the best for the future."