Premier League end of season predictions: Man City to edge title? Man Utd to finish fourth?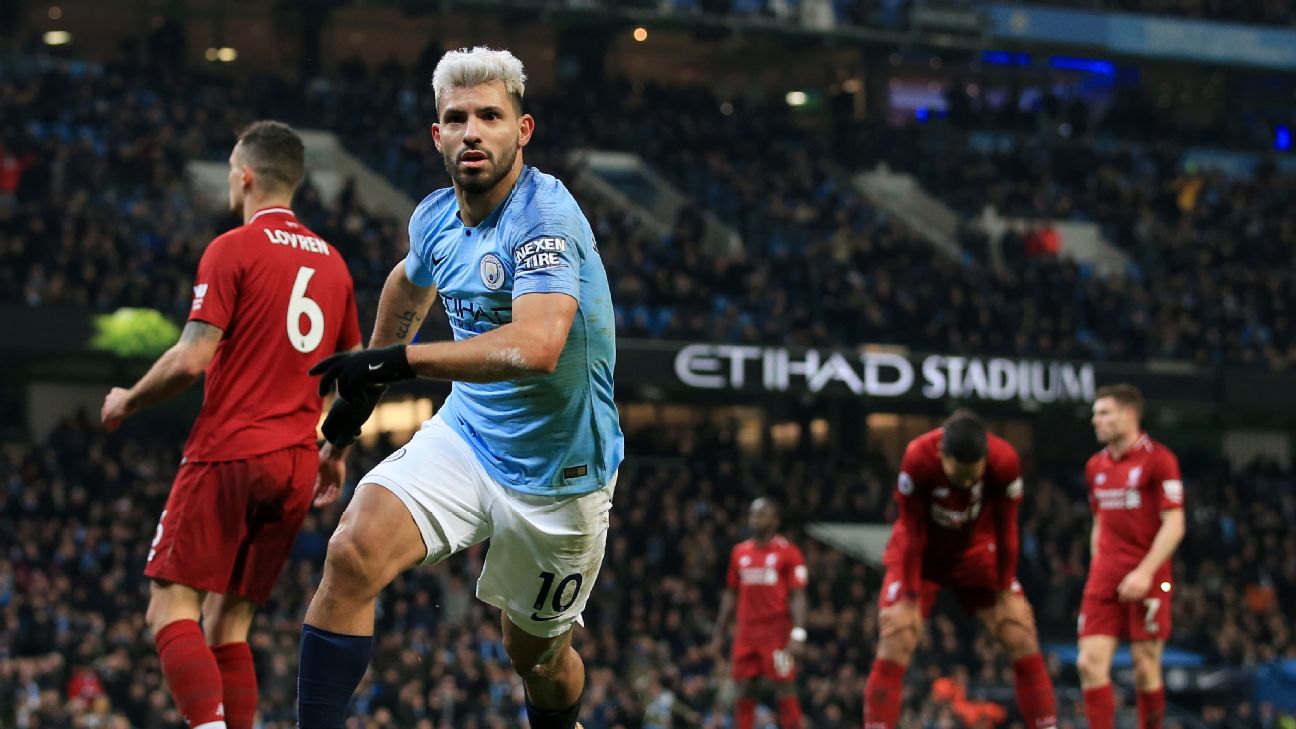 With 10 games to go, what can we expect from the remainder of the Premier League season? Here's our prediction for how the campaign will pan out between now and May.
Who will win the league?
It's a bit of a shame because it would be at least a bit more interesting for the rest of us if someone different took the Premier League title, but Manchester City just look too strong. They have that relentless, dead-eyed, Terminator look about them at the moment. With Liverpool's frailties beginning to not just show but also expand, City will take the title, possibly with a couple of games to spare.
Who will the rest of the top four be?
Liverpool will stay in second, and unless something extraordinary happens, Spurs will finish third. That might feel like a minor failure considering they've been snapping at the heels of the top two for so long, but when the disparities in resources and transfer spends are taken into account, it would still be a significant achievement. If Ole Gunnar Solksjaer can navigate a burgeoning injury crisis, then Manchester United will beat Chelsea and Arsenal to the last Champions League spot.
Which big club will have its heart broken?
In one of his many cringe-worthy moments, sage, philosopher and former Liverpool manager Brendan Rodgers once said you can survive for a week without water but not a second without hope. The trouble is his old team have probably had too much hope. In the first half of this season, they were a winning machine, a team matured from Jurgen Klopp's previous frantic chaos into something more controlled and more likely to win the league for the first time in 29 years. Or maybe not. Will it be a comfort that they will probably finish very creditable runners-up to such a great team? Almost certainly not.
Which managers will be looking for new clubs next season?
Marco Silva is clinging on by his teeth at Everton. It has been quite the decline for the man whose reputation blossomed after he nearly kept Hull up, who took a few shots after his head was turned at Watford and who is currently being Swiss-cheesed at Everton. Will he make it to the end of the season? Maybe, but beyond that all bets are off. Expect Maurizio Sarri to disappear in a puff of cigarette smoke, too.
Who will win the Golden Boot?
With apologies for giving boring answers, it will be either Sergio Aguero or Harry Kane. The Argentine is on track to break 20 league goals for the fifth season on the spin, an extraordinary record of consistency that frankly raises the question of whether he's human. The dyed hair, which makes him look a bit like a henchman in a near-future dystopian sci-fi film, doesn't help in that respect. Kane, despite being out for just over a month, barely blinked and got straight back on the goal-scoring horse against Burnley, and you wouldn't expect him to stop there. This race could go down to the wire.
Who will be Player of the Year?
Raheem Sterling. Or at least he should be. Players are given these awards for reasons beyond mere on-pitch performances all the time (think Ryan Giggs's lifetime achievement nod in 2009), so while Sterling has been one of the best players at the likely champions, other aspects of his campaign should be taken into account. The stark manifestation of the racist abuse he has suffered for years at Chelsea was one example, to which he responded in a tone-perfect manner. On the pitch, he's already brilliant and getting better. Off the pitch, he's a hero.
Who will be relegated?
Huddersfield have been toast for some time. Fulham are currently very warm bread. But who will join them under the grill? Cardiff look the most vulnerable: Ralph Hasenhuttl should find a way to get Southampton out of trouble, Brighton have too much nous, and Newcastle have looked revitalised with the recent additions of Sean Longstaff from the youth ranks and Miguel Almiron from Atlanta United.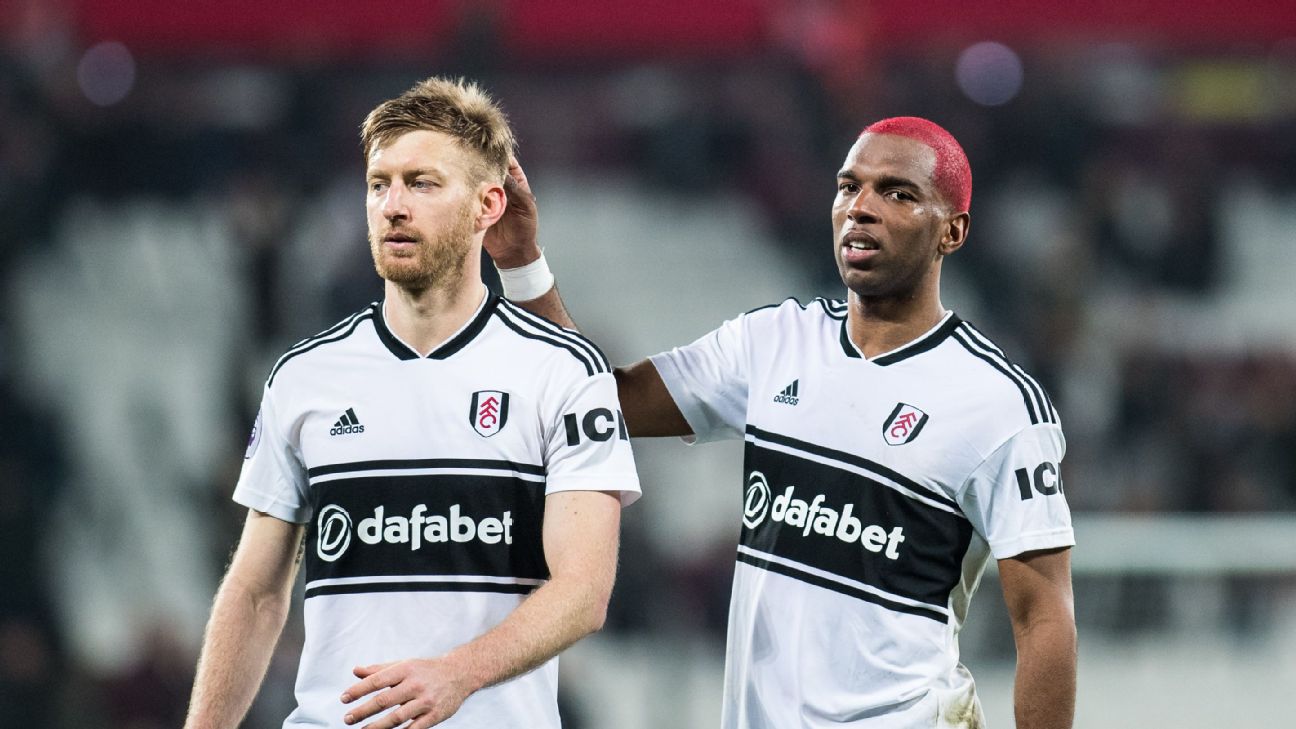 Who will be the biggest surprise in the last 10 games?
For most of the season, Burnley have been a pale version of their former selves, inconsistent and flat, but they've picked up in recent weeks. From what looked like a relegation battle before the turn of the year, they will continue their revival and finish in the top half. Mesut Ozil will start more than half of Arsenal's remaining games. Maurizio Sarri will occasionally replace Mateo Kovacic with someone other than Ross Barkley and Barkley with someone other than Kovacic. But not often; he's not a maniac.
Who will be the biggest disappointment?
Chelsea under Sarri would appear to take some beating on the surface, but this is a manager who most agree needed more than a season to get things going his way. It's possible that his methods were never meant to be, that they will never work in the Premier League, but it is slightly depressing that he might not even be given the time to find out properly. Elsewhere, Silva's Everton haven't quite turned into the top-six threat we hoped they might be, but ultimately, the biggest let-down has to be Fulham, who spent north of £100 million in the summer and somehow managed to make their team worse.
Which player from a "small" club is liable to be picked off by a "big" club?
The closing stages of the season serve as a last scouting chance for teams with money to spend in the summer. In a summer without a World Cup or European Championships, which sagas will we be bored of by June?
Ryan Sessegnon, perhaps just too young for a Premier League relegation battle but obviously outrageously talented, has got "£40 million move to Tottenham" written all over him. It will take more than that to prise Ruben Neves away from Wolves, but he'll be worth every penny. The relative lack of interest in Abdoulaye Doucoure remains something of a mystery. And maybe clubs will get bored of asking Crystal Palace for Wilfried Zaha and try for Aaron Wan-Bissaka instead.