Premier League review: Are Man City suffering from 'Pep fatigue'?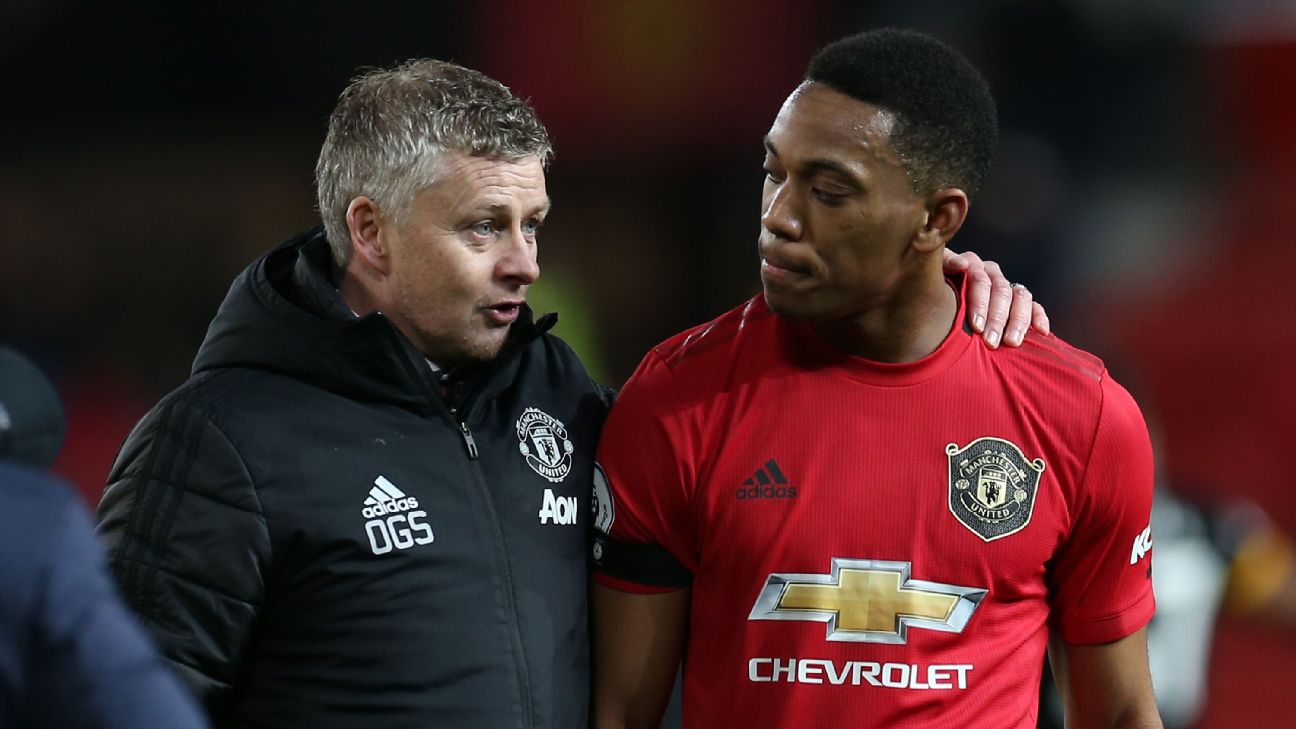 After a lacklustre window transfer window, at least some of the weekend matches provided some drama. Here is what stuck with us:
JUMP TO: United's transfer window bungling exposed | Sunnier signs at Spurs | Yep, Liverpool are good | West Ham woes | Lampard's tough GK choice | Pearson effect gone? | Praising McNeil
Are City suffering from 'Pep fatigue'?
Manchester City have now lost as many times in 25 games this season as they did in the previous two seasons combined. There are plenty of reasons for their fall away this season, but you wonder whether one of them is a sort of 'Pep fatigue', a team that has been working with Guardiola for so long and they're so regimented in their thinking and following of his doctrine, that all spontaneity and individual thought has been drummed out of them.
– ESPN Premier League fantasy: Sign up now!
– VAR in the Premier League: Ultimate guide
– How VAR has affected every Premier League club
That's a possible explanation for the chance that David Silva quite literally passed up against Manchester United in the Carabao Cup, and also a possible explanation for their profligacy against Tottenham on Sunday.
Perhaps they're just having a bad season, intimidated into submission by the merciless machine at Anfield, the sort of thing that can easily happen but they could recover from. But now that the Premier League is gone this season, it will be interesting to see how they respond next term.
United's transfer window bungling exposed again
Without wishing to go on about the transfer window now it has mercifully closed for a few months, Manchester United's performance against Wolves merely exposed again their lack of planning in recruitment. The excuse/explanation for their last-minute dash around assorted C-list forward targets was that Marcus Rashford's injury forced them into action, but that shouldn't have been the catalyst: really they needed another forward from the moment they knew Romelu Lukaku was going to leave last summer, a departure that made Anthony Martial their only senior centre-forward.
Martial was poor against Wolves, which is not proof that he is a poor player, but an inconsistent one. He should be an option, rather than the option. And United have known this since May, but it took them until the last hours of January to sign someone to help out in attack, so in that respect it perhaps wasn't a surprise that they had to settle for a 30-year-old who's been playing in China for three years, who they signed without conducting a medical.
The case for Odion Ighalo is that he is a 'proven' Premier League striker on a low-risk, six-month loan deal, but that ignores a couple of things. Firstly, United needed more than a "hey, we'll see how this goes and if it doesn't work, no harm, no foul" striker, they needed someone to replace Rashford's goals.
But it the 'proven' case doesn't really stack up either: Ighalo scored an ostensibly excellent 14 goals in his one full season in the Premier League for Watford, but 12 of those came before the turn of the year and in the first half of the following season before his move to China, he scored one and looked completely lost. You could just as easily make the argument that he just had a five-month purple patch, as you can that he's proven in England.
Expectations are now so low that Ighalo could be considered a success if he successfully runs onto the pitch without tripping over his bootlaces, but United need more than that, as the Wolves game displayed.
Better times ahead for Tottenham?
It might seem a bit churlish to not offer credit to Jose Mourinho after beating the defending champions, but even the most one-eyed Tottenham fan will recognise that the 2-0 win over City was a bit of a mugging. It's hardly the sign of a tactical masterclass when you're relying on your opponents missing a penalty, spurning a clutch of extremely presentable chances and having a man sent off.
Still, there were a few more signs of what Mourinho is trying to do, there were some phenomenal individual performances (Davinson Sanchez was terrific), and of course a terrific debut goal by Steven Bergwijn.
The continued absence of Harry Kane with no natural centre-forward replacement could be pretty interesting, because it naturally forces Mourinho to play a different way. Previously, we've assumed that the 'different way' would just be to play as they did against Liverpool, but it could also lead to a more exciting and dynamic forward line: while there's obviously a difference in ability, in terms of profile a trio of Bergwijn, Son Heung-min and Lucas Moura is not a million miles away from Liverpool's Mane-Firmino-Salah trifecta. The results will not be as spectacular, but it's not unreasonable to think that the style could be comparable.
Liverpool, as it turns out, are good
NB: some of the following requires some jumps in logic, as well as mental and mathematical gymnastics. But it's becoming increasingly difficult to find ways of expressing how dominant Liverpool are, so bear with us.
Liverpool's 4-0 win over Southampton was, as you'll know by now, their 24th win of the season, meaning they have 73 points from 25 games and stretching back to last season have taken 101 points from the last available 103.
With two-thirds of the campaign gone, they already have more points than 18 of their previous 27 seasons (two of which were 42-game seasons), but it's also worth looking at their 18 previous title winning seasons. As 12 of those came in the era of two points for a win, and there were varying numbers of games in those seasons, it requires some number-crunching, but converting those seasons into three-points for a win, 38-game campaigns, they have essentially already gained more points so far this term than they did in four previous seasons when they won the league.
Going back to this season, they've got as many points as fifth and sixth place combined. If they win their next six games, they're guaranteed to be champions, and it could happen even sooner than that. Were it not for the winter break, there's a genuine chance they could've been champions in February.
They're good, is what we're saying.
No positives this time for West Ham
The vibe given off by David Moyes after West Ham's 2-0 defeat to Liverpool was one of "taking the positives", and not unreasonably: they had defended relatively well and forced Alisson into a couple of brilliant saves.
What positives could be taken from the 3-3 draw with Brighton, however, are less clear. Perhaps that they scored three times, but the edge does tend to get taken off a little when you go 2-0 then 3-1 up and still don't win.
West Ham have now taken two points from the last five games, are in the relegation zone and their next seven games are against Manchester City, Liverpool, Southampton, Arsenal, Wolves, Tottenham and Chelsea. They had better hope Jarrod Bowen takes to Premier League life extremely quickly.
Lampard backs himself into a corner
There probably shouldn't be quite so much of a taboo over dropping your goalkeeper on the grounds of form, but it does tend to create something of a commotion, particularly when the keeper you're dropping is the most expensive of all time.
And having taken that rather drastic step, a manager is rather relying on the replacement performing well, but on that score Frank Lampard was let down pretty emphatically by Willy Caballero against Leicester.
"I think…he'll be honest that there have been some mistakes that have cost us goals," said Lampard about Kepa Arrizabalaga's omission, but having said that he was placed in a tricky position when Caballero…made a mistake that cost Chelsea a goal. His brainless wandering meant he was out of position for Ben Chilwell's modest strike, an error far more basic than most that Arrizabalaga has made, meaning that for Chelsea's next game Lampard is in an interesting position: does recall a goalkeeper that he's said has made some costly errors over a period of time, or stick with one who has made one costly error in his only game. Tough call.
Is the Pearson effect wearing off?
Nigel Pearson strode in at Watford and turned around their form with some much-needed, back-to-basics, no-nonsense management. But now they've lost two games, one to relegation rivals Aston Villa and one to ten-man Everton having been 2-0 up.
So is this just the natural fluctuation of results that you have to expect from a squad like Watford's, or a sign that the new Pearson bounce has worn off? Next weekend's game against Brighton is now absolutely crucial.
Underrated might be the wrong word to use, but Burnley's Dwight McNeil is quite a player, a sort of Generation Z Jason Wilcox — and that's meant as a compliment — who's perfect for his team. A wide player who has pace but doesn't rely on it, he has a sensational left foot with which he delivered cross after threatening cross during their 0-0 draw with Arsenal. You'd forgive him for being thoroughly irked that his colleagues didn't actually convert any of them, for it was very much not his fault that Burnley didn't eventually break through.
Not that this is the one true measure of a player's worth, but it's slightly surprising that his name is not more prominent in the gossip columns for a transfer to somewhere more glamourous. If he continues like this, that will surely change.