Premier League review: Mourinho wearing out welcome at Spurs? Saints achieve redemption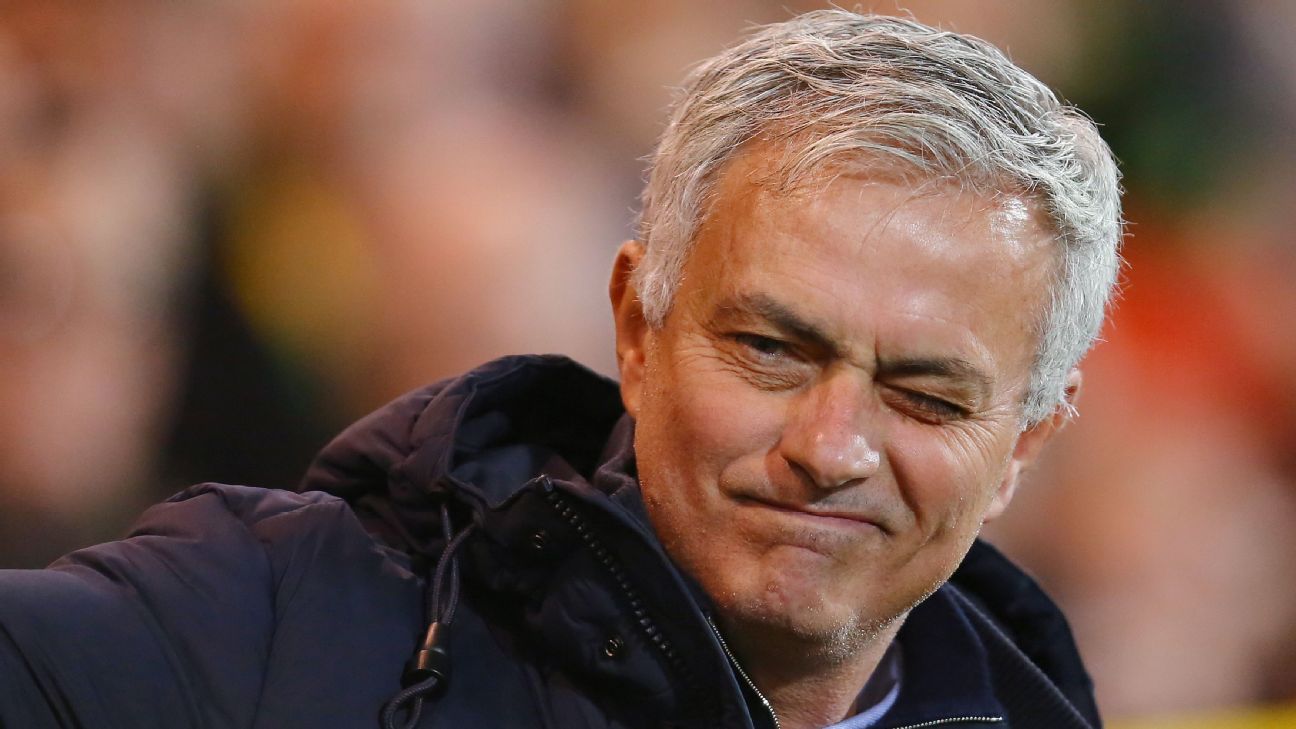 Another wild weekend in the Premier League is done and dusted. We get you caught up on the action with the Weekend Review.
JUMP TO: Luckiest moment of the weekend | Southampton achieve redemption | Aguero, De Bruyne worth it for City | If only Mata was faster | Are Burnley in trouble? | Bournemouth can't sack Howe | Latest VAR controversy?
Spurs fans should be angry at Jose Mourinho
Any Tottenham fans would have been forgiven for feeling anger as Spurs created and missed great chances late in their 1-0 defeat to Liverpool. But that anger shouldn't have been directed at the players missing those chances, rather at the realisation that even though they were playing a team who had dropped a ludicrous two points in their previous 29 games, Liverpool were still beatable.
But this is what you get with Jose Mourinho, who declared before the game that nobody thought Spurs could beat Liverpool and they couldn't play their usual game without Harry Kane.
Spurs beat Borussia Dortmund last season without Kane. They beat Arsenal. They beat Manchester City in the Champions League quarterfinals without him for two-thirds of the tie. They beat Ajax in the semifinals without him for all of it. Obviously, they're better with him, but they don't crumble into a little pile of dust without him.
As such, Tottenham spent the first half playing with such an aching lack of ambition that you would have thought this was an FA Cup game between two sides with 80-odd positions between them, rather than a repeat of last season's Champions League final. Liverpool are better than everyone else this season, but at least part of the reason for that is managers who play like Mourinho did here.
Tottenham got to where they are now — or were this time last year — with a manager who thought they were bigger and better than they were, which eventually manifested itself in reality, in a Champions League final, in title challenges and in perennial top-four finishes.
It wasn't wrong to remove Mauricio Pochettino, but they have now got a manager who curled up into a little ball and cowered, who begged Liverpool not to hit them too hard, rather than trying to hit them back. But that's what you get with Jose Mourinho.
Luckiest moment of the weekend
All that said, and sensational as they have been this season, Liverpool got extremely lucky thanks to those late missed chances. Giovani Lo Celso, and to a slightly lesser extent Son Heung-min, had opportunities that they would have converted nine times out of 10, perhaps more frequently than that. It was proof that this Liverpool side still has its vulnerabilities, even if they might not feel like it given their form.  
Southampton achieve glorious catharsis 
It's impossible to overstate how cathartic Southampton's win over Leicester must have been. The 9-0 defeat in October could have been the start of an unstoppable fall, relegation sealed after barely a quarter of the season because of how demoralising such a humiliation, at home, was.
But this was the culmination of the work Ralph Hasenhuttl has done in the interim, gradually improving performances, and thus morale, and thus results. On an intangible level, victory on Saturday will have been akin to an exorcism, driving out the grim thoughts that would inevitably come with such a defeat, but in a more practical sense it was their fifth league game unbeaten, four of which have been victories, and you can throw in a 2-0 success over Huddersfield in the FA Cup too.
"With the special history of this game we pushed a lot of good buttons during the week, otherwise this kind of performance was not possible," said Hasenhuttl afterward. "We wanted to show how much this team has changed since then."
They did, and it has. They're now 12th in the Premier League, level with Arsenal, two points back from Spurs and closer to the European places than they are to the relegation zone.
Aguero, De Bruyne reason enough to follow City
With no chance of winning the title we, as neutrals, must look for reasons to be interested in Manchester City for the rest of the domestic season. Fortunately, they display plenty of those, and the two most prominent are Kevin de Bruyne and Sergio Aguero. Just watching that pair until May will be enough to keep most of us occupied, the latter as he thunders in implausible, geometry-defying crosses, the former as he gets on the end of them to top up his already ridiculous goal tally. Sunday's hat trick against Aston Villa made Aguero the most prolific foreigner in Premier League history: he's on 177 now, level with Frank Lampard, and he'll probably overtake Andy Cole's 187 by the end of this term.
He's 31 now, 32 in the summer, so the chances of him reaching Alan Shearer's tally of 260 are slim without being nonexistent, but if he continues at this pace, he'll almost certainly end his career with a better goals-to-games ratio than Shearer. What a player.
If only Juan Mata was quicker
The headline performer in Manchester United's thumping of Norwich City was of course Marcus Rashford, continuing his sensational season in his 200th appearance for the club with two goals, his 22nd of the campaign for club and country.
But then there was Juan Mata, pulling strings and playing his passes and registering two assists. Mata is such a pleasing player to watch at times that, as a neutral observer, you can forgive his slowness — of feet and moving the ball rather than thought — but if he plays for your team that lack of speed means he becomes a luxury that's tough, if not impossible to accommodate.
If only he was a little quicker. Just a little quicker. He's had a fine career, but it could have been even better with a little more pace.
Could Burnley be in relegation trouble?
How much trouble are Burnley in? So solid has Sean Dyche's side been for the past few seasons that you just assume they won't get in too much relegation strife, but their defeat to Chelsea was their fourth in a row, and over the next few weeks they face Leicester, Manchester United and Arsenal. They find themselves three points above the relegation zone with Watford on a charge and West Ham with a game in hand just beneath them.
There probably are three worse teams than Burnley in the division, but if this form continues they will be sucked into trouble pretty quickly.
Bournemouth would be removing their heart if they sack Howe
For any other manager, a 3-0 defeat to relegation rivals, extending their run of form to four points from the last available 33, would be the final straw. But Eddie Howe is not any manager to Bournemouth. He's so much a part of their club, so integral to their success over the years that getting rid of him at this stage would be like removing part of them. Their situation feels a bit like that of Aron Ralston, the subject of the film "127 Hours" who became trapped in a Utah canyon and ended up cutting off his own forearm to escape and survive.
Keeping Howe at this stage seems an irresponsible thing to do if you think that staying in the Premier League is the only thing Bournemouth should care about. But some things are more important than that.
You can point to injuries and shoddy recruitment as bigger factors in Bournemouth's struggles than their greatest ever manager. Perhaps Howe has done all he can now, but Bournemouth should and surely do know that in removing Howe they would be removing a part of themselves.
The weekly complaint against VAR
Let's skip over more millimetre offside calls, the Declan Rice "handball' and how long it took to make a pretty obvious decision on Pierre-Emerick Aubameyang's red card, and go to a decision that VAR didn't make this weekend.
In Everton's win over Brighton, the video official took a look at Lewis Dunk putting his arm across Theo Walcott's chest, saw him tug the winger back and very clearly impede his progress, and decided that wasn't a foul and everything was fine. Walcott, to his credit, didn't dive and for that reason Dunk was not punished. Like an obtuse child, at the moment VAR is piping up when it's not wanted but staying silent when it's needed.