Premier League's worst transfer deadline day deals: Torres, Carroll top the list
Transfer deadline day is one of the highlights of the soccer season, and with the summer window closing early in England — 5 p.m. GMT on Thursday, Aug. 8 — we decided to look at some of the worst deals in the Premier League during the modern era. Most teams are smart to do their business early, but for those scrambling in the final hours to find reinforcements, you often end up with awful deals like the ones charted below.
We run through the top 10 worst deals on deadline day.
1. Fernando Torres (Liverpool to Chelsea, £50 million, winter 2011)
The deal that remains the gold standard for bad business. Chelsea coveted the dynamic Spanish striker for his goal-scoring brilliance at Anfield, and after several months in which it was clear Torres wanted to make the move, the Reds had little choice, letting him go on the final day of the January window.
In 2018, Jamie Carragher mentioned the "general astonishment" at the Blues' ill-fated bid, but they'd have been even more stunned to see how poorly he'd perform for his new club. Having mustered 81 goals in 142 appearances over four seasons for Liverpool, Torres notched just 20 times in 110 frustrating appearances with Chelsea.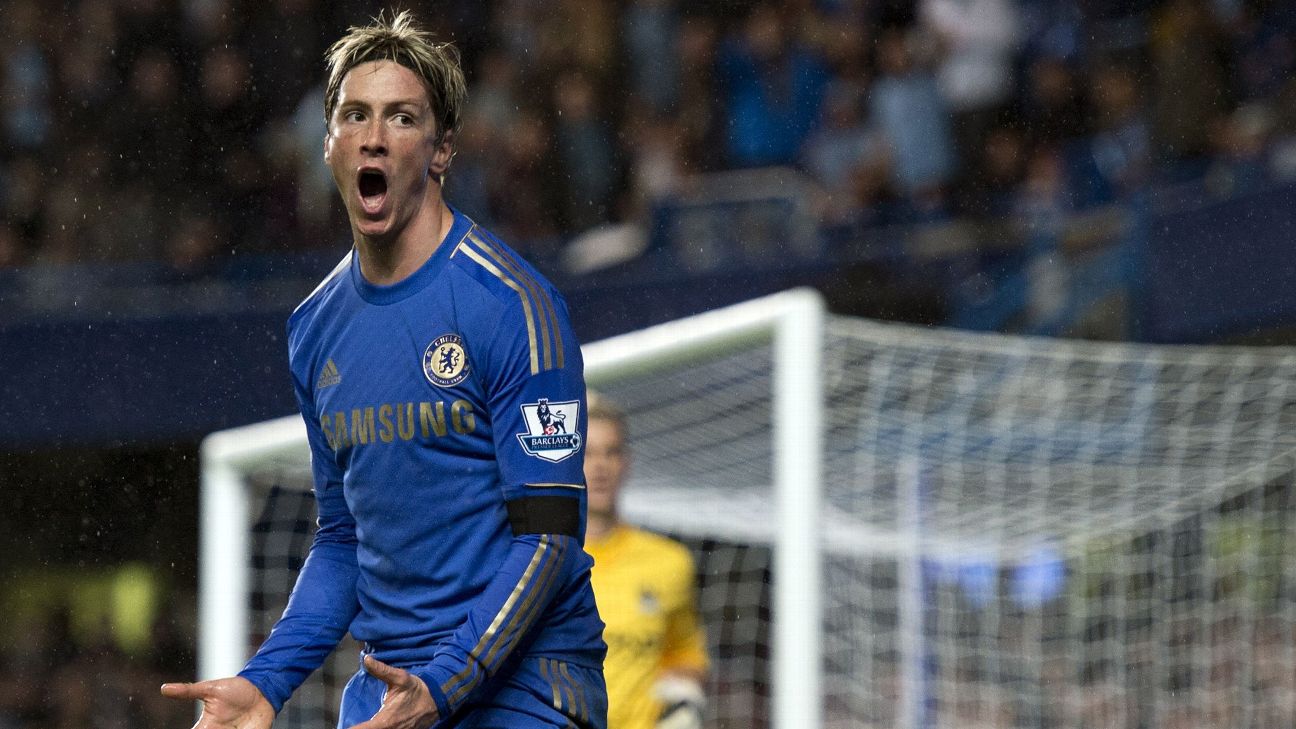 2. Falcao (AS Monaco to Man United, loan, summer 2014)
The gregarious Colombian striker was one of the most dominant and consistent goalscorers in the sport during the early 2010s, notching 30-plus goals in four straight seasons, and seeing him in the Premier League should have been a treat. Yet his loan to Man United after a bad year in France was an unmitigated disaster, with just four goals in 29 appearances. (Making him even more sympathetic was his failed loan to Chelsea the following season in which he scored just once in 12 games before missing the remainder of the campaign with injury.)
3. Andy Carroll (Newcastle United to Liverpool, £35m, winter 2011)
Let's be charitable for a minute. Put yourself in Liverpool's shoes. Your star centre-forward, the aforementioned Mr. Torres, has demanded to leave, a few days before the end of the January transfer window. You need a replacement and fast. Is it really such a ludicrous thing to sign Andy C… no, sorry, can't do it. Can't pretend this was anything other than a calamity. Thirty-five million! Thirty-five million pounds! Eight years on, it's still staggering.
(Liverpool also signed Luis Suarez on the same day for just £22.8m, putting Carroll's travails in even sharper perspective.)
– When does the transfer window close?
– Premier League fixtures 2019-20 in full
– When does the 2019-20 La Liga season start?
4. Robinho (Real Madrid to Manchester City, £32.5m, summer 2008)
Transfer fees are less a measure of a player's quality and more a measure of the buying team's desperation levels. In August 2008, City were desperate to make a big noise after their takeover by Sheikh Mansour, while over in Madrid, Robinho was desperate to get out of the gilded trap that is Real. The two needs converged, £32.5m changed hands, a confused Robinho declared how delighted he was to have signed for Chelsea and it went downhill from there.
5. Afonso Alves (Heerenveen to Middlesbrough, £12.5m, winter 2008)
Signing players from the Dutch Eredivisie is an exercise in risk/reward. You might get a Robin van Persie, Ruud van Nistelrooy or Jaap Stam; yet there's every chance you end up with a Heurelho Gomes, Hossam Ghaly or Mateja Kezman. At the very bottom of the barrel is poor Afonso Alves, the ultimate example of how accomplishments in one league might not translate to another.
After Alves' stunning goal-per-game, 48-goal season for Heerenveen, Middlesbrough couldn't wait to shell out nearly £13m for him in the January window. The warning signs were there from the start: It took him over two months to score his first club goal, but it was his four in 31 league games the following year that sealed his early exit.
6. Kostas Mitroglou (Olympiakos to Fulham, £12m, winter 2014)
One of the best Greek players of all time is known for his prolific goal-scoring feats — his nickname is literally "Mitrogoal" — but the one stop on his career where he did everything but find the back of the net came in the Premier League. Signed for what was a club record at the time and given a four-and-a-half-year contract, he managed just three appearances and zero goals for the Cottagers due to various injuries. Making it worse: Fulham banked on him to help them stay in the top flight but were relegated anyway that season.
– Transfer grades: Rating every big summer signing
– O'Hanlon: How better set pieces can win you trophies
7. Michael Owen (Real Madrid to Newcastle United, £16.5m, summer 2005)
It still feels jarring that until they bought Miguel Almiron last season, Newcastle's transfer record was held by Michael Owen, who cost £16.5m in 2005. But if anything is a transfer market cautionary tale, it's Owen's spell at St James's Park, characterised by injuries, long stretches of poor form and the sense that in all the four years he played there he would have rather been absolutely anywhere else.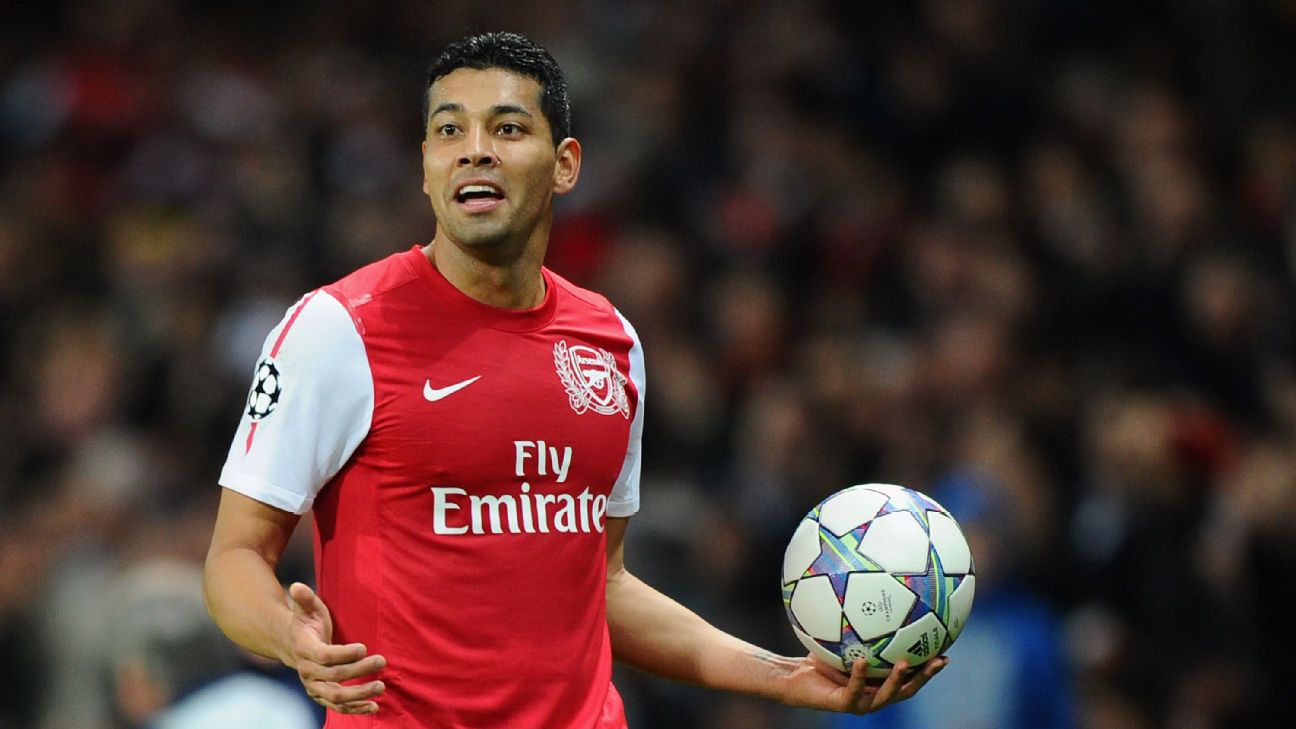 8. Andre Santos (Fenerbahce to Arsenal, £6m, summer 2011)
On Aug. 30 2011, Arsenal signed Park Chu-young, who would play just eight minutes of league football for them. And yet somehow, he wasn't the worst player they bought that week. Andre Santos represents the nadir of Arsenal's parsimonious years, a tank of a left-back who, as it turned out, played like a tank too.
If his performances weren't enough, he didn't endear himself to the Arsenal fans when he tried to swap shirts with ex-Gooner Robin van Persie at half-time of their game against Manchester United.
9. Islam Slimani (Sporting CP to Leicester City, £28m, summer 2016)
After their improbable league title win, Leicester needed to make a serious statement to ready themselves for what could be their only shot at the Champions League. And make a statement they did, although not necessarily a good one: They pulverised their transfer record in order to sign Islam Slimani, who cost £28m and who spent the next couple of seasons lumbering unconvincingly around their attack.
10. Oumar Niasse (Lokomotiv Moscow to Everton, £13.5m, winter 2016)
This is actually one that has turned out worse for the player than the club. Niasse was no sooner signed than edged out, not given a squad number and even denied a locker in the season after he arrived, before being shoved out on loan a couple of times. He remains an Everton player. Technically.