Soccer has always been bigger than sport
The October international break, more than most, reminded us that football, however much it tries, is not an isolated, self-contained branch of the entertainment industry. It exists in the real world, interconnected and intertwined with an international political ecosystem. The fact that it draws eyeballs, stokes passions and offers a global megaphone only makes it even more prone to the outside world.
FIFA's own statutes explicitly say that football must be free from political interference and that political symbols or activism are barred from international matches. But it's like Sisyphus pushing that big rock up the mountain. It's futile. Politics comes back and pounds them on the head whenever it pleases.
Witness events over the past seven days.
On Monday in Paris, a number of Turkish players celebrated a late equaliser against reigning World Cup champions France with a military salute in apparent support of their country's invasion of Kurdish regions in northern Syria. They had done the same against Albania a few days earlier and celebrated the fact on social media, prompting an investigation by UEFA.
– O'Hanlon: Breaking down the best finishers in soccer
– Ogden: Does England have a traveling fan problem?
– Williams: Arsenal used to be invincible. What happened?
That same night, several hundred miles away in Sofia, England's Tyrone Mings, Marcus Rashford and Raheem Sterling were racially abused by Bulgarian supporters during another qualifier. A group of those fans made Nazi salutes and displayed far-right imagery. The match was stopped twice in accordance with UEFA's three-step protocol (warning, suspension, abandonment) and the abuse quieted some (without stopping completely) only once the 200-strong group of mostly hooded, black-clad supporters made their way out of the ground at half-time. UEFA have since opened disciplinary proceedings against the Bulgarian FA and the FA president, Borislav Mihaylov, resigned on Tuesday following pressure from the prime minister.
A few hours later, South Korea and North Korea — two countries that are technically still at war — squared off in a World Cup qualifier in Pyongyang. There were no supporters in the stadium — though selected guests, and ubiquitous FIFA president Gianni Infantino, were in attendance — and no media in the stands. Because it wasn't shown on TV, North Korea promised to release a "DVD containing video footage" in due course. (Before the match, officials in South Korea even considered using fax machines to relay updates back to the fans at home.)
Away from international football, a friendly on Saturday between Serie A side Brescia and Serbia's Vojvodina played in a 1,500-seat stadium had to be abandoned after fighting erupted between traveling Serb fans and local Albanian residents who showed up waving flags.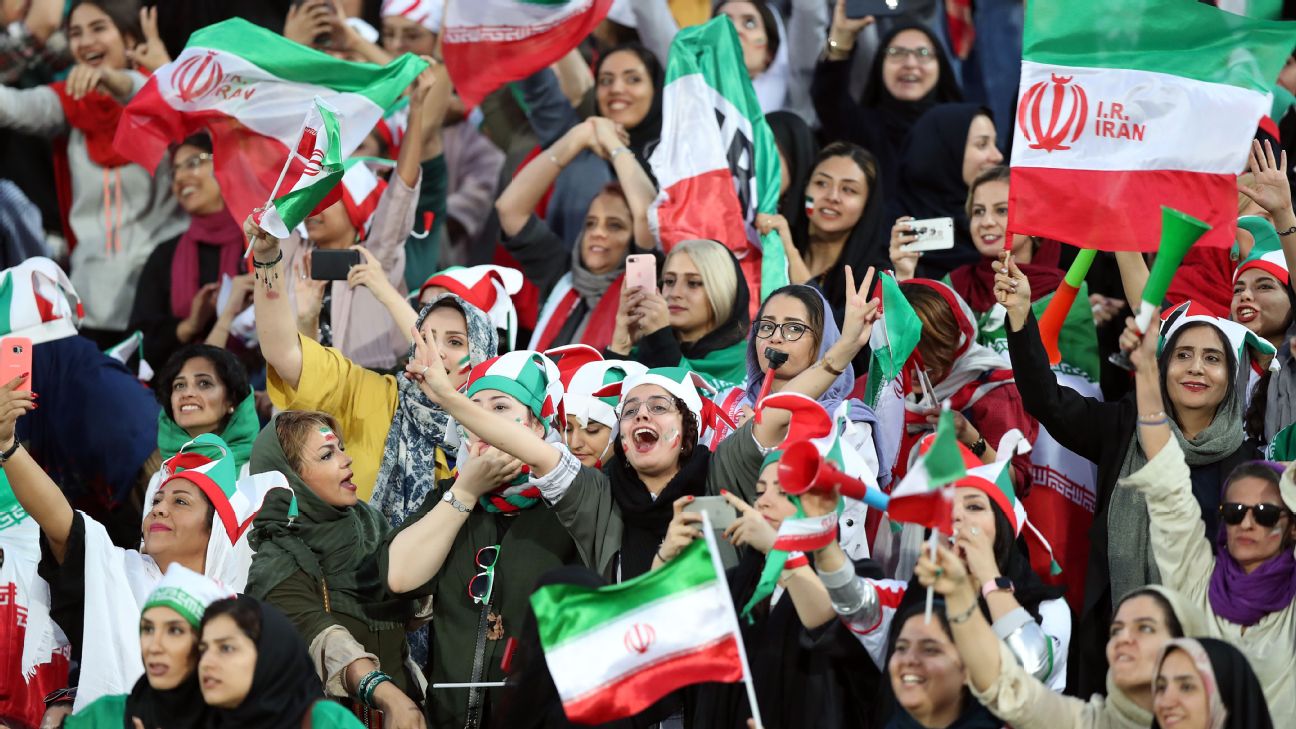 Also on Monday, after the organisers of a failed bid for Catalan independence were sentenced to prison terms ranging from nine to 13 years for alleged misuse of funds, Manchester City boss Pep Guardiola (who is from Barcelona) issued a video news release accusing his country of being in an "authoritarian drift," adding that "this fight won't stop until repression stops."
All of this, in one form or another, is politics drilling its way into football and using the stage it provides to push a message. All of it is exactly what the sport's governing bodies do not want. All are issues they are ill-equipped to deal with, one way or another.
If diplomacy, courts and law enforcement can't figure it out and bring peace and consensus, how on earth are UEFA and FIFA supposed to do it? Isn't this well above their pay grade?
That's been their contention for a long time, and their solution has been, time and again, to try to ban politics in the name of sport. "Try" being the operative word here. Because they can't. Because politics is reality for those directly affected, and football — especially international football, with its huge echo chamber and trappings of patriotism and nationalism — is too convenient a vehicle for those looking to make a statement.
It's not all bad, of course. Last week, for the first time in 38 years, women were allowed into an Iranian stadium to watch a football match. More than 3,000 of them packed a ladies-only section of the Azadi stadium to cheer on their country against Cambodia, largely as a result of pressure brought to bear by FIFA and the international community. (Iran won 14-0.) That, too, some in Iran might have argued, is politics entering sport, but the key difference being that it was backed by international consensus.
Still, in a perfect world, no sporting body would want to be dealing with these issues. Even those where there is near unanimous consensus — say, battling racism and supporting women's rights — are tricky to sort out without government support and resources. When it comes to Pandora's boxes like the unresolved Korean War, Catalan independence, the Turkish incursion into Syria or the Serbia-Albania dispute, they have no shot.
This past week serves as a reminder of this and a reminder that there are few shared cultural experiences as global or all-encompassing as football, which is precisely what makes the game so vulnerable to politics. It's just too big.
Despite FIFA's best efforts, it's always at risk of mirroring reality. Including the ugly, painful stuff.