Toe Poke Daily: Halloween XI – Christian Pulisic in ESPN FC's spooky Premier League team
The Toe Poke Daily is here every day to bring you all the weirdest stories, quirkiest viral content and top trolling that the internet has to offer, all in one place.
Jump to: Clubs get in on the act for Halloween
With Halloween looming and lurching up at us from the shadowy recesses once again, the Toe Poke has assembled the 2019 edition of blood-curdling Premier League stars.
To ensure that only fresh flesh is devoured, only players who are spending Oct. 31 in the cauldron that is the Premier League for their first time are among those having their names turned into petrifying puns below…
Images created by Aurelien Huet
GK: Dead Henderson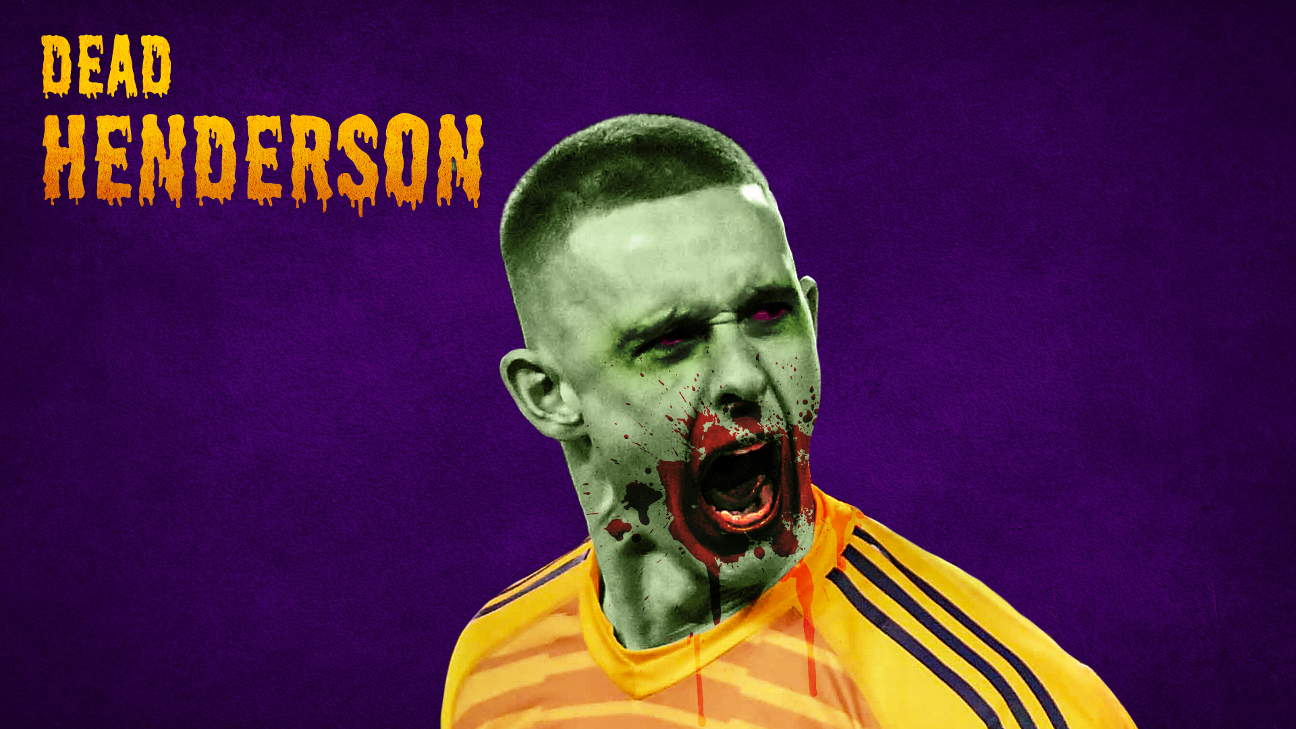 This demonic goalkeeper is stopping all who intend to pillage the Sheffield United stronghold dead in their tracks.
RB: Ahwooooo Cancelo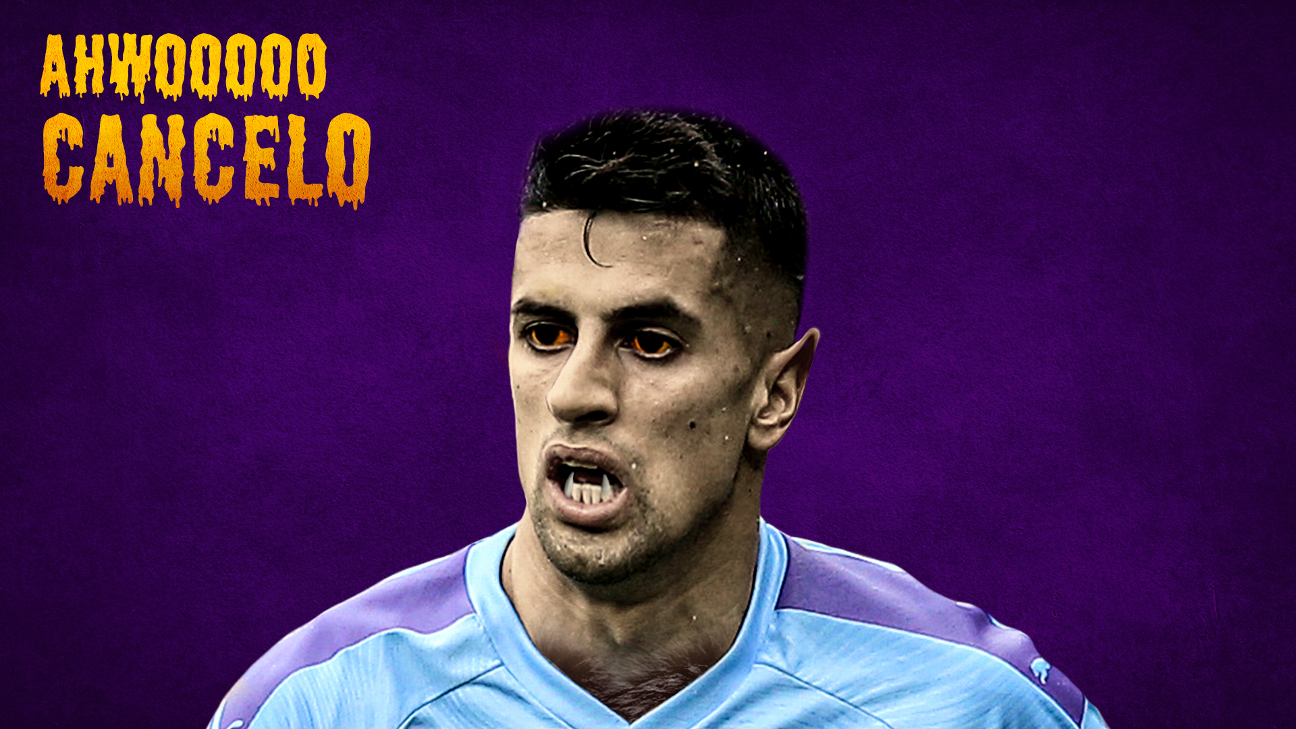 The marauding Manchester City wing-back is infamous for his wailing raids up and down the flank.
CB: Tyrone Fangs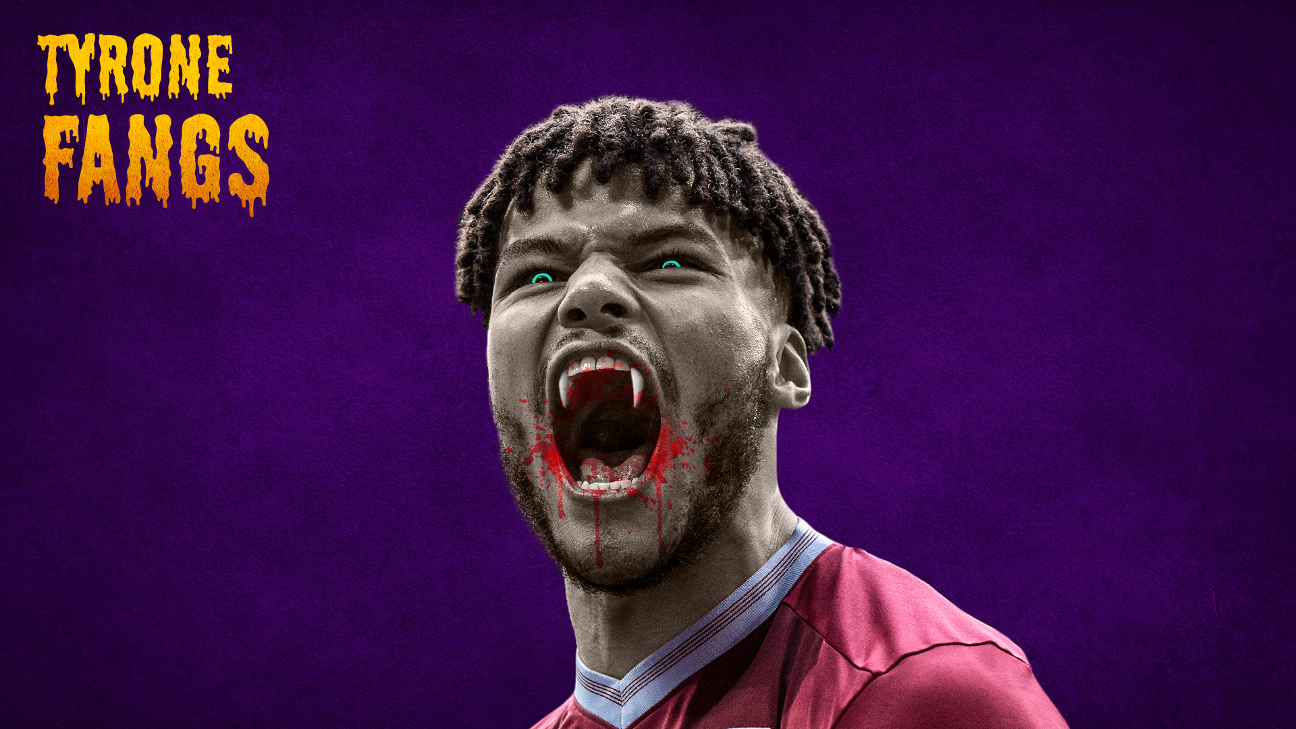 The burly Aston Villa defender just loves to sink his teeth into a fleshy centre-forward or two.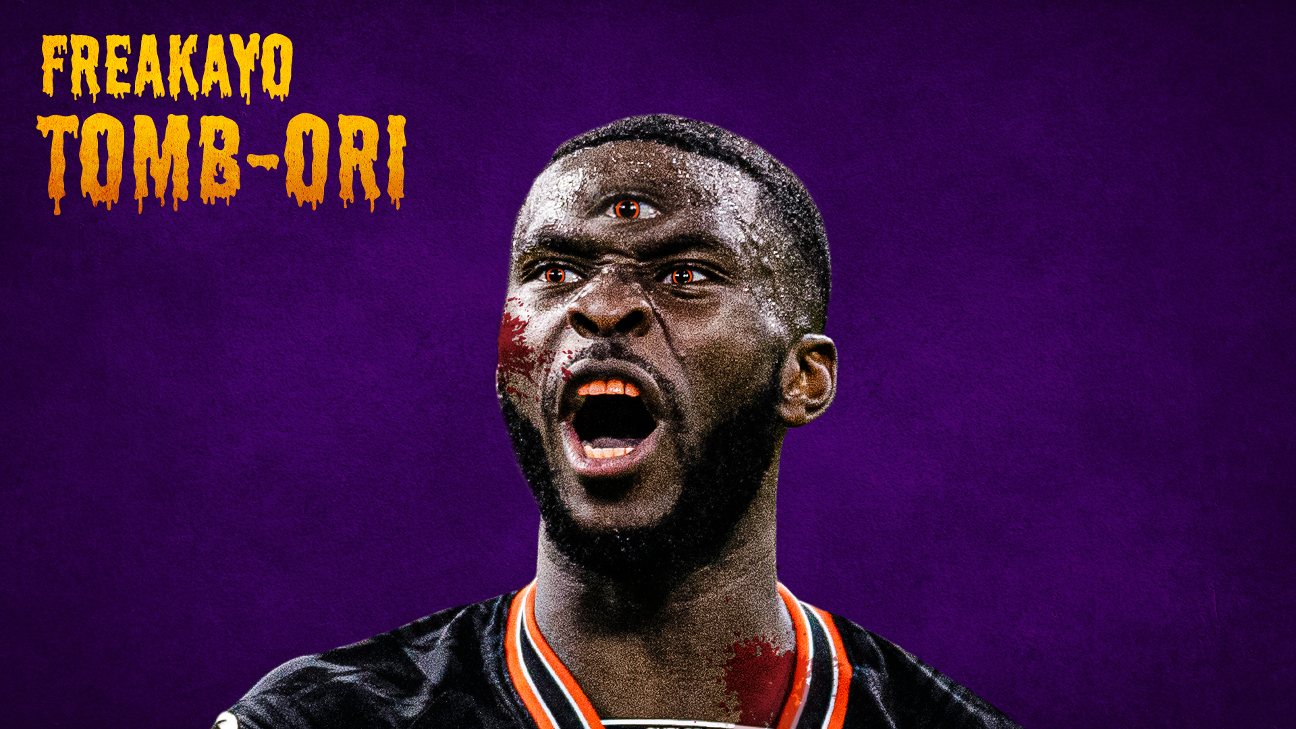 Chelsea have unearthed a freakishly gifted defender this season and now there's no banishing him back from whence he came.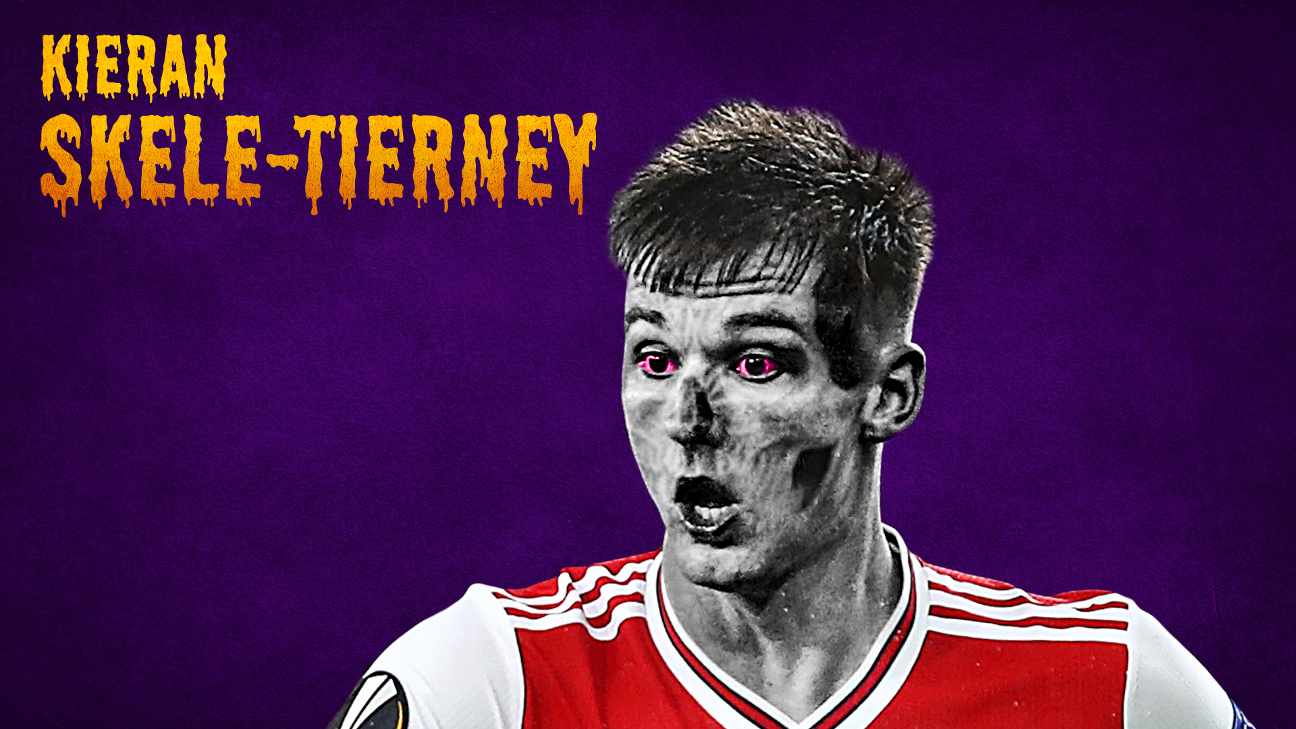 Arsenal have a stone-cold monster of a signing on their hands. We can feel it in our bones.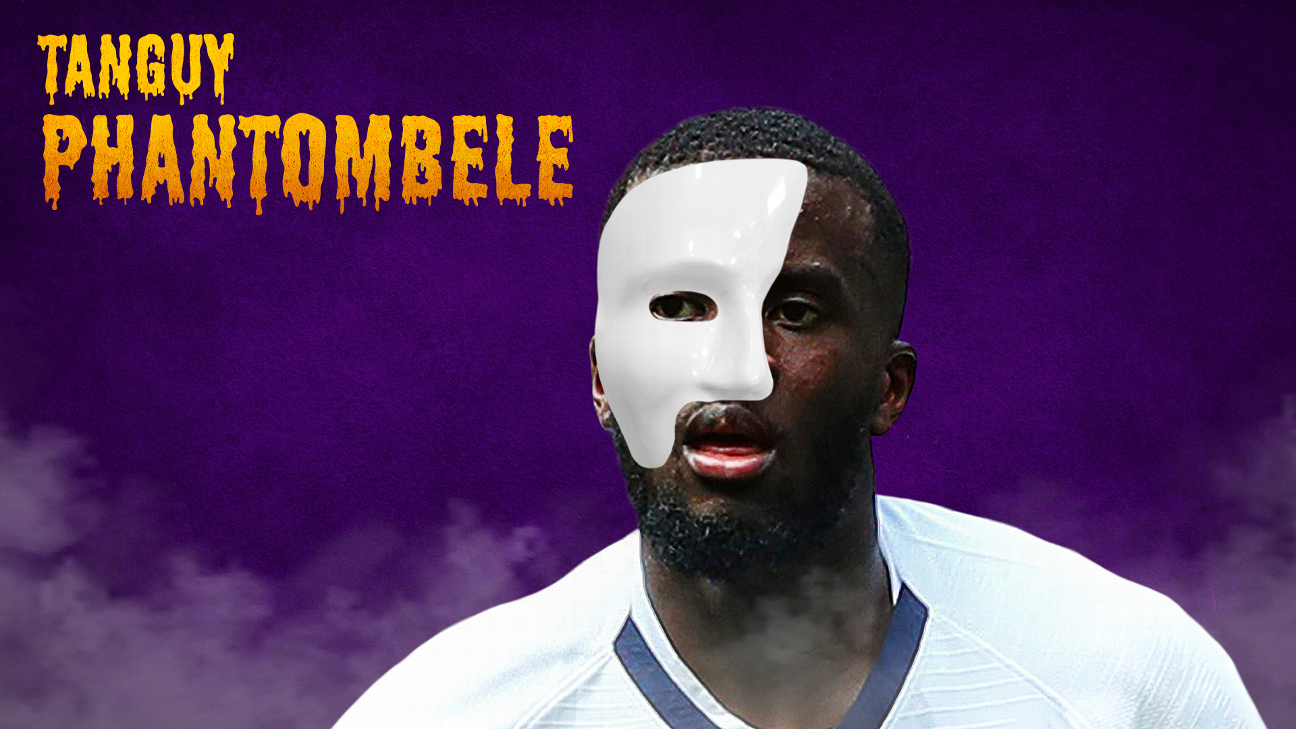 Tottenham have conjured up a spirit who ghosts into the penalty area to pick off his prey with reckless abandon.
CM: Rodriiiiiiiiiiiiiiiiiiiiiiiiiiiiii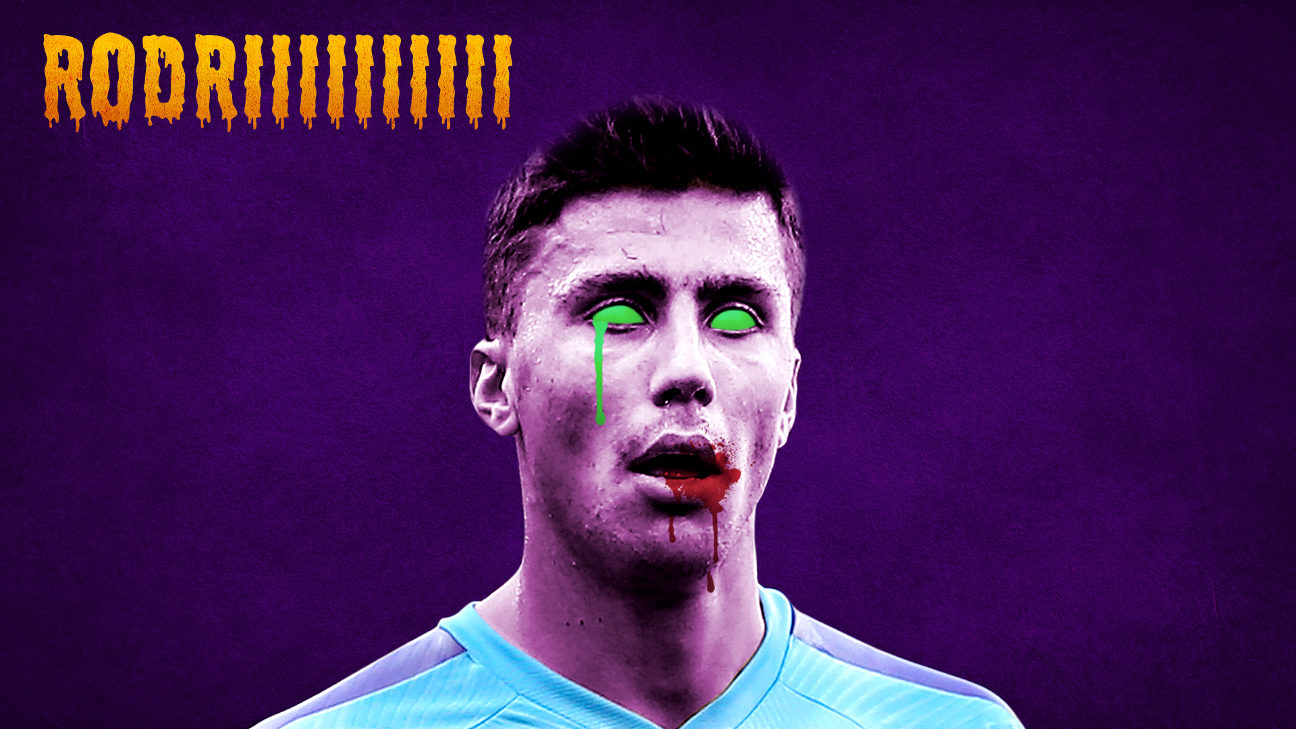 The Manchester City man's hair-raising shriek is the last thing you'll hear before he robs you of possession… FOREVER.
AMC: Eerie Tielemans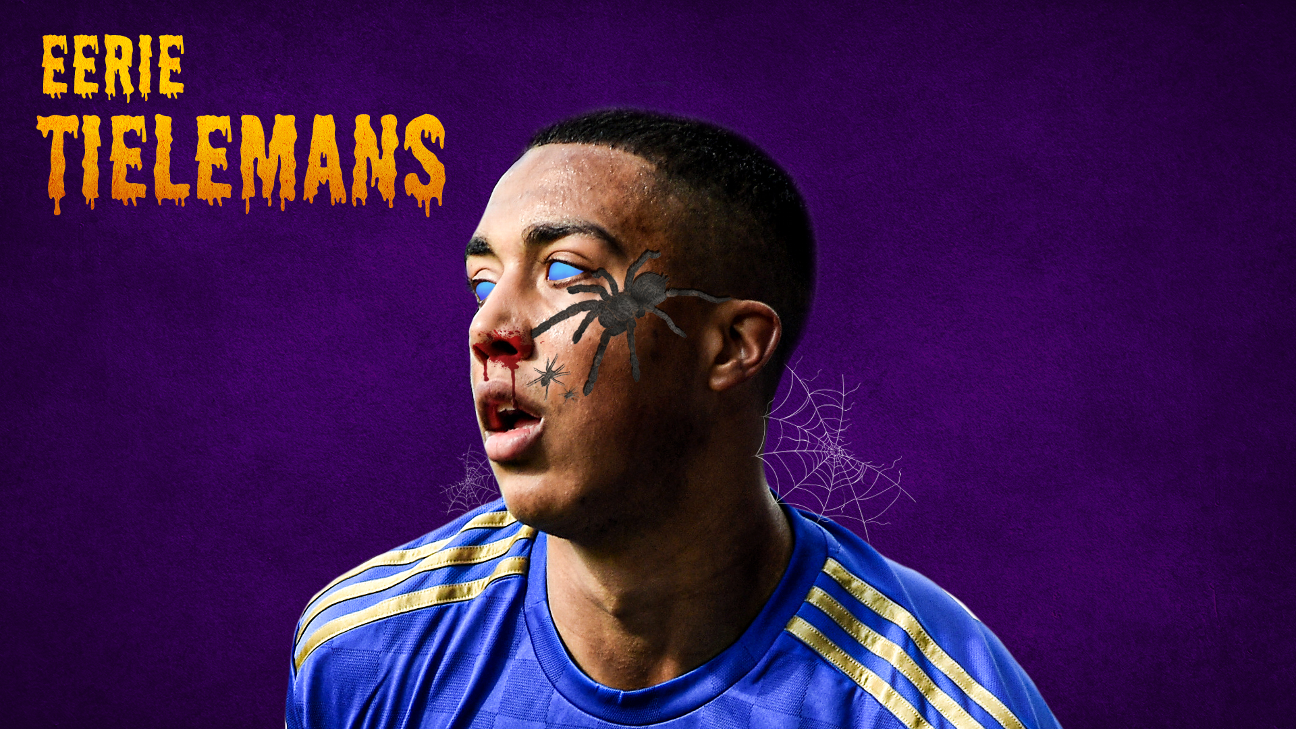 Leicester City's ingenious midfield puppeteer is eerily good at pulling the strings.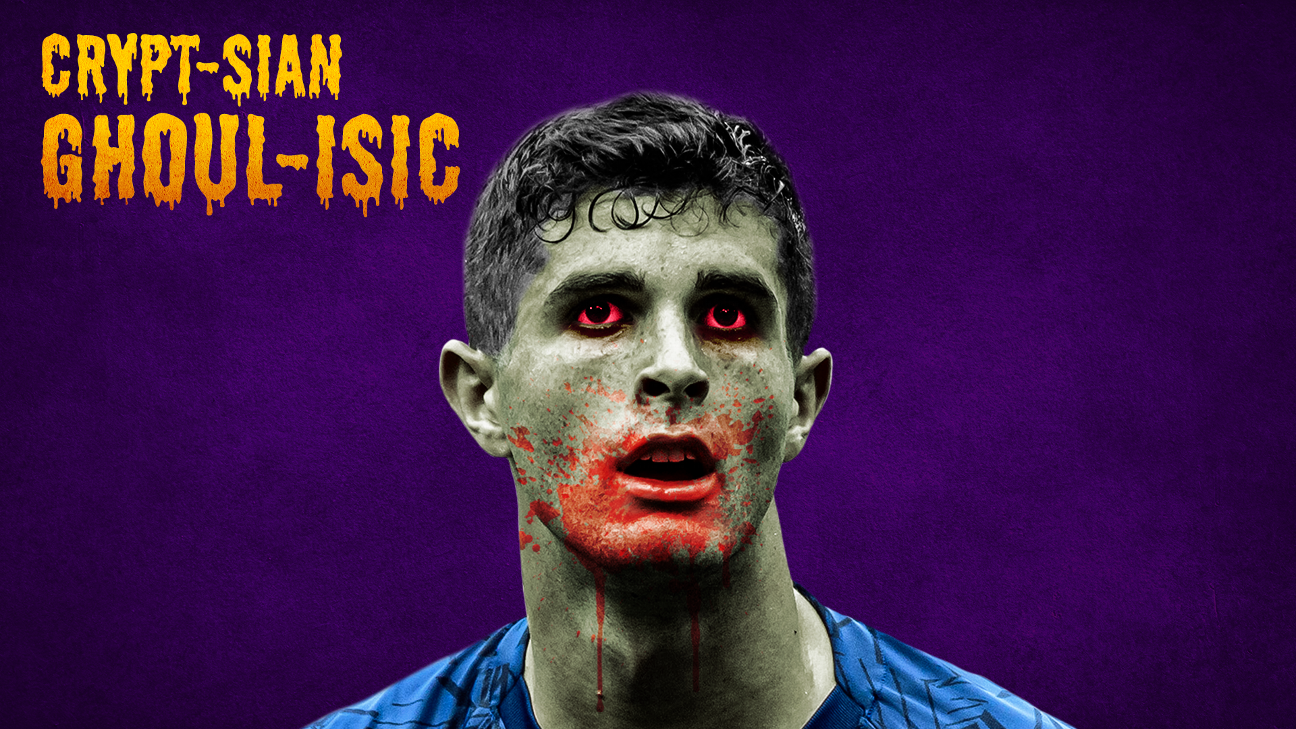 It took him a while to rise from his slumber, but the forward has now begun to wreak his terrible vengeance on defences the length and breadth of the land.
AML: Dan-Hell James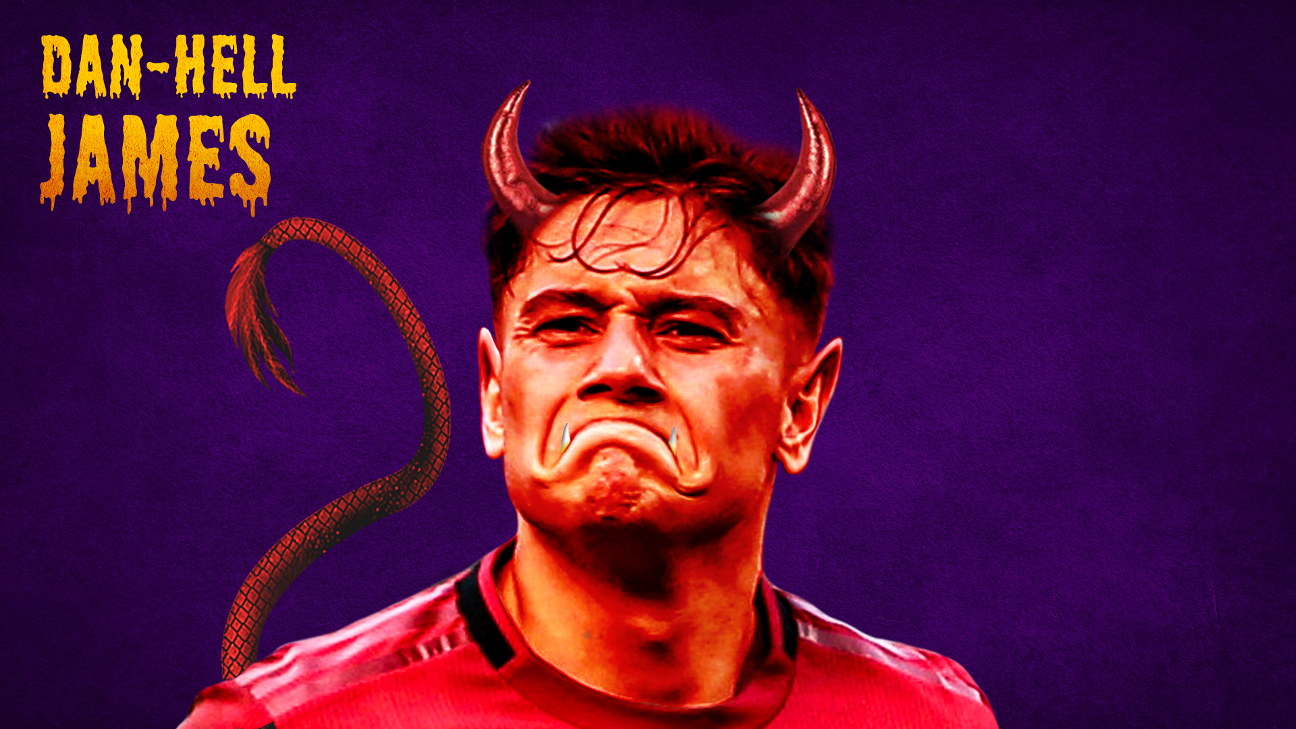 Blink and you'll miss this rampaging terror as he banishes poor unsuspecting full-backs to the netherworld with his searing pace.
CF: Teemu Spooky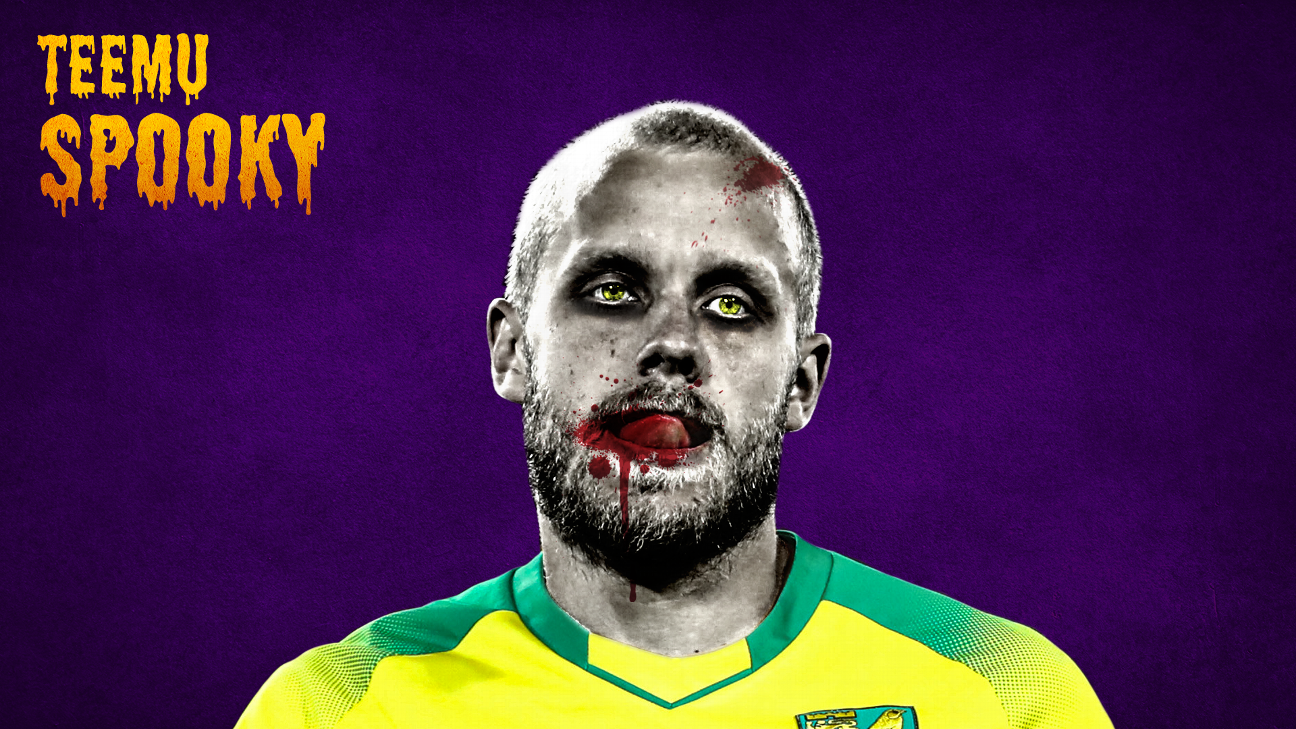 The ravenous goal monster is doing his best to keep the spectre of Norwich City lingering for more than a year.
Clubs get in the the act for Halloween
Aaaaaaaarrrgh-senal
HAPPY HALLOWEEN 👻 pic.twitter.com/e7G4iQlKV9

— Gunnersaurus (@Gunnersaurus) October 31, 2019
This year, as ever, plenty of clubs got in the Halloween act.
Arsenal's prehistoric mascot Gunnersaurus Rex led the spooky celebrations at Arsenal, doing his best to frighten fans with his vampire costume despite being a great big cuddly green goofball.
– Jones: Gunnersaurus — The untold story
Gore-nemouth
Bournemouth had Nathan Ake and Arnaut Danjuma take on a nerve-wracking challenge which involved reaching into a mysterious box and plucking various bits of anatomy from bowls of slimy gunk.
Bayern Wooooooh-nich
With Oktoberfest done and dusted, Bayern Munich's busy autumnal social calendar continued with a Halloween party for the players and staff.
The fiendish fancy dress was on point right across the board as the ghoulish guests, including Robert Lewandowski and Jerome Boateng, arrived at the "Enter the Dragon" nightclub in Munich.
Die Bayern-Spieler feierten am Abend eine Halloween-Party im Club 'Enter the Dragon' in München mit der Erlaubnis von Niko Kovač. [@BILD] pic.twitter.com/IBjEdR73ye

— FC Bayern News (@iMiaSanMia_GER) October 31, 2019
Wer versteckt sich hinter den Kostümen? pic.twitter.com/MdJEhsheUk

— FC Bayern News (@iMiaSanMia_GER) October 31, 2019
Inter Meeeeeeeee-lan
🤔 | COSA?

Ancora facciamo fatica a capire cosa si sono detti 🤷🏻‍♂️🔊 @gaglio94 e @MPolitano16 pic.twitter.com/1Ux4j6ZmQ7

— Inter (@Inter) October 30, 2019
Inter Milan marked Halloween by sharing a video of midfield pair Roberto Gagliardini and Matteo Politano warming up, with the audio slightly muffled.
You may want to turn your volume up a bit to hear what they were actually saying to each other…
A true classic of the spooky genre. You can't beat a good jump scare.
Now if you'll excuse us, we're just going to curl up in the corner and sob gently for an hour or two until the trembling stops.
Ti-Gross
Así se tomó la fotografía nuestro equipo, a tono con el #TigresDeHalloween. 📸🧟♀️🧛‍♂️#HoyGanamosTresPuntosMás #SomosTigres pic.twitter.com/QAMVsEpF4z

— Club Tigres Oficial (@TigresOficial) October 31, 2019
Over in Liga MX, Tigres took to the pitch while wearing a cavalcade of monstrous masks which game their prematch team photo a rather intimidating edge.
Among the masks for Pennywise, a werewolf and DJ Marshmello (?), striker Andre-Pierre Gignac cut a dashing figure as Batman.
We can only assume that opponents Toluca were absolutely rooted to the spot in fright as Tigres went on to win 1-0 on the night.