What Manchester City's UEFA competition ban means and what might happen next
The independent Adjudicatory Chamber of UEFA's Club Financial Control Body (CFCB) has decided to ban Manchester City from UEFA competition for two seasons while hitting them with a €30 million ($32.5m) fine. The club were found to have committed "serious breaches" of Financial Fair Play (FFP) while submitting inaccurate information to UEFA between 2012 and 2016. They were also found to have "failed to cooperate" with the investigation.
Q: So what does this mean? That Manchester City won't be playing Real Madrid in the Champions League in 10 days' time?
A: No. The earliest that the ban could be enforced is from next season, which would mean they miss out on 2020-21 and 2021-22. So City can still win the Champions League this season, but there's a lot that needs to happen first.
Q: Like what?
A: City have already said they will appeal to the Court of Arbitration of Sport (CAS) in Lausanne. Based on FFP regulations, a CAS decision is the final word on the subject. CAS has the power to confirm the ban, reduce it or send it back to the CFCB.
It will need to examine all the material and come up with a verdict pretty quickly, most likely by early July, because that's when the Europa League's second qualifying round takes place and a possible City exclusion impacts other clubs. But, it might not end with CAS.
Q: How so?
A: City could take this out of a sporting court and into a civil court. The Swiss Supreme Court would presumably have jurisdiction over UEFA. The club believe the investigation was "flawed" and that UEFA were out to get them from the start, acting as judge, jury and executioner.
Leaving sporting justice behind and moving into the "real world" is nearly unprecedented, and it would open a massive can of worms, as well as likely delaying everything. Theoretically, a Swiss court could force UEFA to reinstate City while they adjudicate the case.
Q: Were City treated unfairly?
A: I think it's impossible to tell from the outside, and if you're on the inside, you're likely to be biased one way or the other. So that's for the courts to decide. I don't think City's issue is so much with the Adjudicatory Chamber of the CFCB, though. Their five members are mostly very senior judges who come from outside the world of football, and some of them sit on the European Court of Justice, too. They simply adjudicate based on the evidence presented. They're not UEFA employees, they're independent judges who come in and issue a ruling.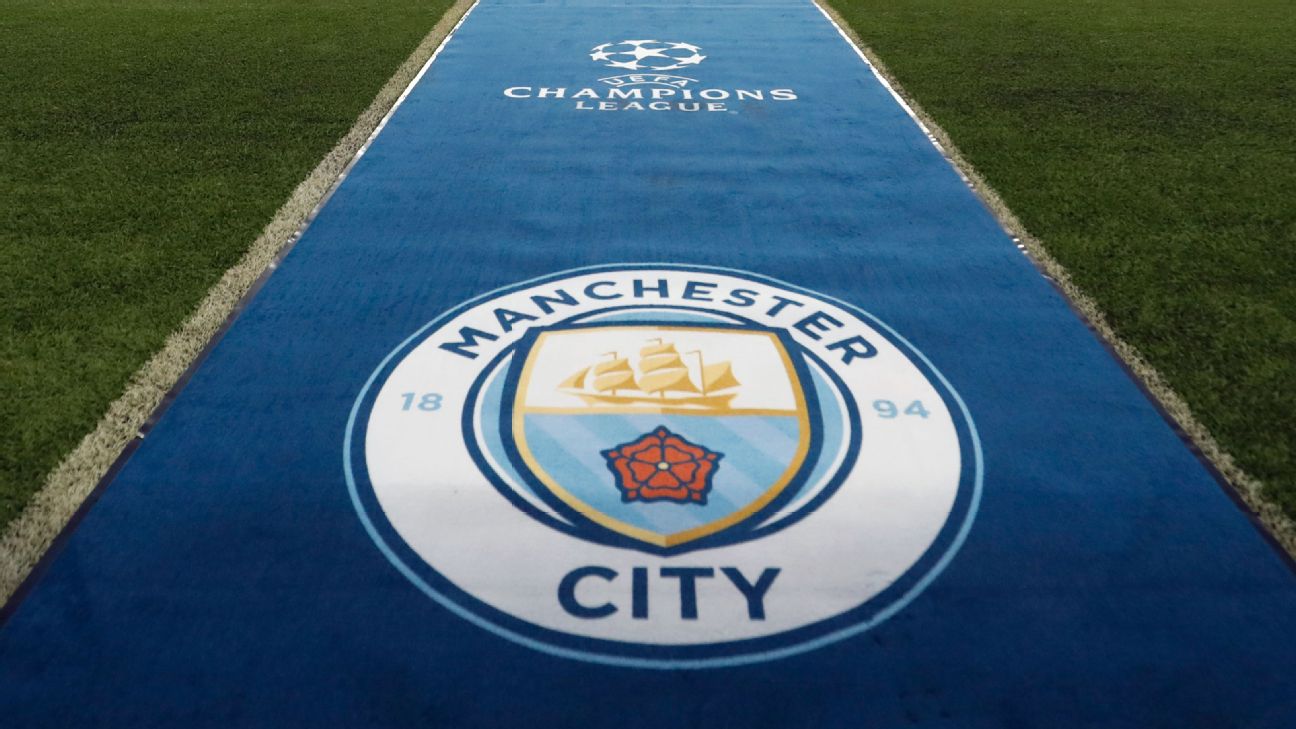 City's issue is with the Investigatory Chamber, who act as prosecutors at the hearing. They're the ones who collect the evidence and frame it for the court. City already brought a case to CAS, arguing the Investigatory Chamber was responsible for leaking information to the media. That one was turned down (if you like reading legal documents, knock yourself out) but it offers a good measure of the acrimony between the club and the CFCB.
Q: Why are City being punished now if these breaches occurred years ago? Weren't they already punished for this in 2014?
A: Yes, but that was before Football Leaks in 2018. The publication of private documents and emails by the German newsmagazine Der Spiegel effectively reopened the case. They appeared to show that City effectively cooked the books by overstating income from "related parties" and engaged in various shenanigans to hide costs. Those documents were almost certainly hacked, and City haven't taken a view on whether they're authentic, but it was enough for UEFA to reopen the investigation. Effectively UEFA asked for more evidence to back up the information City submitted in light of what was suggested in the documents. Also, some of the documents relate to 2015 and 2016 and those were years in which City were not sanctioned by FFP.
Q: Is that why the punishment is so harsh?
A: We won't know until we get the written reasons, but judging from the statement put out by the CFCB, it would appear that way. The CFCB claims City cooked the books and failed to cooperate when questioned about it. And if the books were cooked, well, they may have breached in subsequent seasons too.
Q: Could City just go to court and argue this whole Financial Fair Play nonsense is illegal and an example of restraint of trade?
A: They could certainly try, but even if they win, it would raise the question of why they went along with it for nearly a decade. And ultimately, UEFA's defence — "this is our competition, these are our rules, if you want to play in it you need to respect them" — is pretty strong. Nobody is forcing City to compete in the Champions League.
Q: OK, so if City are banned, what is the fallout going to be?
A: Well, for starters, the team finishing fifth in this year's Premier League will get a spot in the Champions League (assuming City finish in the top four). Right now, that team is Sheffield United, which would be quite the story.
Beyond that, it is going to be a mighty financial blow to the club. Apart from the €30m ($32.5m) fine, they'll be without Champions League revenue for two seasons. That always depends on how far they advance, of course, but considering they made €93m ($100m) last season and prize money has gone up, you'd imagine it will be around $200m or more. Throw in the loss of gate receipts and reduced exposure hurting sponsorship deals (some contracts automatically get reduced if you don't qualify for the Champions League) and the total could easily be north of $300m. That's more than 25 percent of what the club's likely revenue is going to be across those two seasons.
Q: Ouch!
A: Ouch, indeed. But it doesn't end there. If you're making 25 percent less money, you will need to cut costs accordingly. And that might mean sacrificing some players. Then there's the evident fact that some players may wish to move because they don't want to go two years without Champions League football. That applies to the manager, Pep Guardiola, as well. He talked this week about how badly he wants to win his third Champions League.
Q: What about this story that City could be in trouble with the Premier League, too?
A: Theoretically, that's a risk too. The Premier League has a licensing system that is predicated upon submitting genuine accounts. While the Premier League doesn't have the same FFP rules as UEFA, accounts are accounts. If those submitted to UEFA are deemed to be fraudulent and City sent the same ones to the Premier League, then they could be in trouble there too. I doubt they'd get expelled, but they could face a hefty fine and maybe a points penalty.
Q: I've read some pretty dramatic stuff about how if UEFA hadn't been so hard on City it would have undermined their credibility and likely spelled the end of FFP.
A: Yeah, I think that's a bit over the top. As I said, City weren't just sentenced for breaching FFP, they were sentenced for misstating their accounts, cooking the books and not cooperating. Those aren't FFP violations, that's accounting fraud. It goes way beyond what we've seen so far.
I don't see how they had a choice.
Conversely, if CAS upholds City's argument, that they acted in good faith all along and that UEFA were exercising some kind of biased vendetta against them (perhaps at the prompting of some of City's rivals) and their accounts are true and fine and on the level, then, yes, FFP is in serious trouble. At least in its current form.